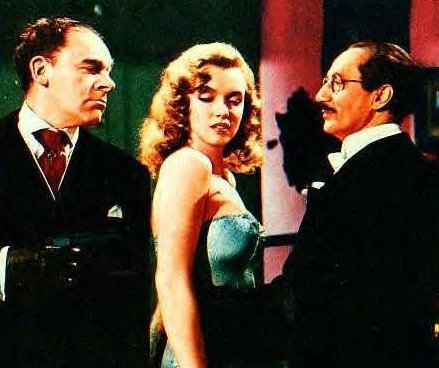 Marilyn's screen time in the final Marx Brothers movie, made in 1949, adds up to less than a minute – but she certainly made the most of it!
Funding was withdrawn before shooting ended, hence a very long rooftop chase scene where the actors pass countless neon advertising signs. Despite only having a walk-on role, Marilyn was chosen to promote the film and flew to New York City – probably for the first time – in July.
It's rather an odd film but well worth seeing if you're a diehard Marx or Monroe fan. Available on DVD, and showing this Sunday, August 1, at 6pm, and again on Tuesday, August 3rd, at 6pm, at the Bio Orion in Helsinki.
Marilyn in Love Happy
Thanks to Sirkku Aaltonen