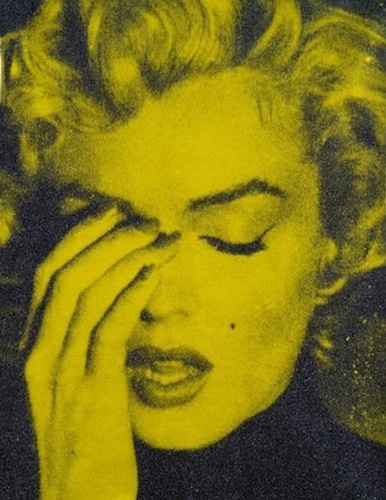 Russell Young is another British artist inspired by MM. His 'Marilyn Crying', coated in diamond dust, has become quite popular in recent years. It has inevitably been compared to Warhol, though personally I like the tenderness of Young's image.
"One thing that is clear from the Wild at Heart series is his indebtedness to Andy Warhol through his print process and subject matters. The likeness is almost uncomfortably apparent, lacking the 'here and now' and intimacy that Warhol shared with his subjects during his Factory days. Warhol's Marilyn Diptych was completed during the weeks after Monroe's death and addresses her celebrity status, portrayal by the media and early death. Young's glitzy prints salute old school Hollywood glamour and appear to sugar-coat as opposed to challenge representations of iconic Hollywood figures." – Nastassja Smart, The Upcoming
What Marilyn Crying arguably lacks in originality, however, it may gain in context. The image – based on a photo by George Silk – was previously used for Anthony Summers' 1985 biography, Goddess: The Secret Lives of MM. It was taken during a press conference in October 1954, when Marilyn announced her separation from Joe DiMaggio. Disturbingly, the image seems to show a bruise on Marilyn's forehead.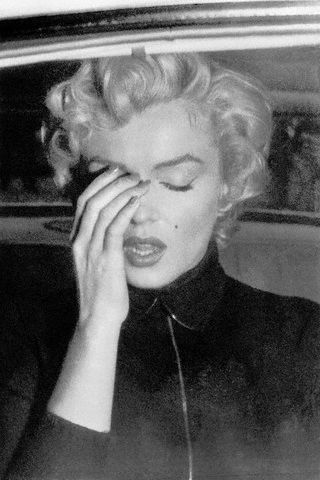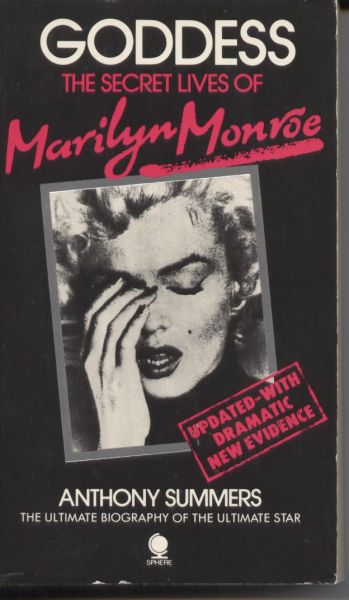 'Marilyn Crying' is currently on display at Young's latest exhibition, Wild at Heart (perhaps riffing on the title of David Lynch's cult movie), at the cheekily-named Imitate Modern in London's West End.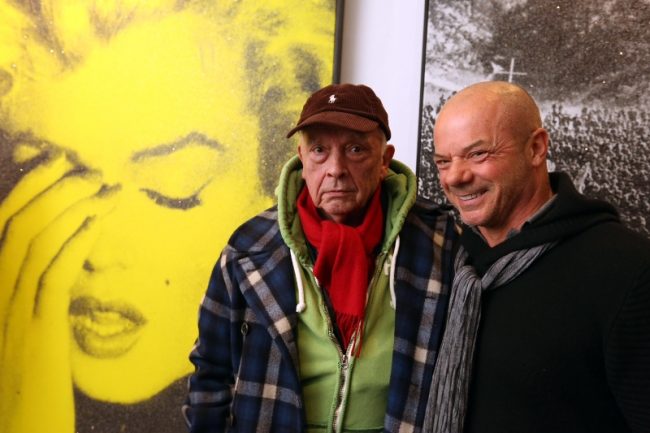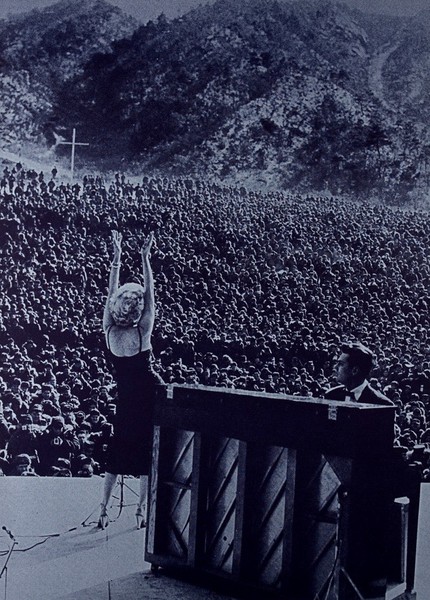 One photo taken at the exhibition appears to show Young's image juxtaposed with a press picture taken several months before, when Marilyn entertained US troops in Korea. It was one of the high-points of her career, but some felt it also marked the dawn of her marriage's end.