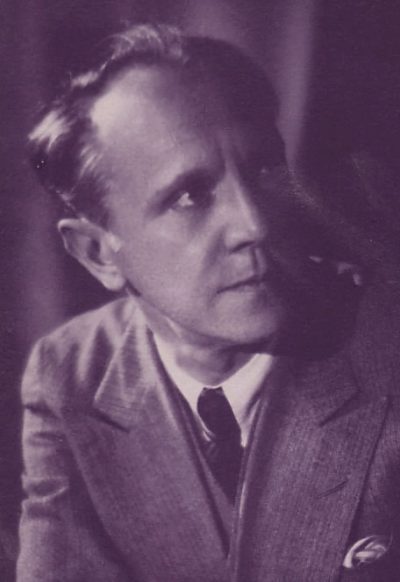 The life and work of Michael Chekhov is celebrated this weekend in Ridgefield, Connecticut.
The nephew of playwright Anton Chekhov, Michael was born in Russia in 1891, studied under Stanislavsky. He later developed his own theories of acting, and moved to the US on the eve of World War II. In 1939, Chekhov founded a drama school in Connecticut.
Chekhov's most acclaimed screen performance was in Hitchcock's Spellbound (1945.) Six years later, Marilyn Monroe was introduced to Chekhov by actor Jack Palance, after each had talked about the problem of being typecast due to their distinctive physical appearance. Marilyn began studying with Chekhov twice a week, much to the chagrin of her on-set coach, Natasha Lytess.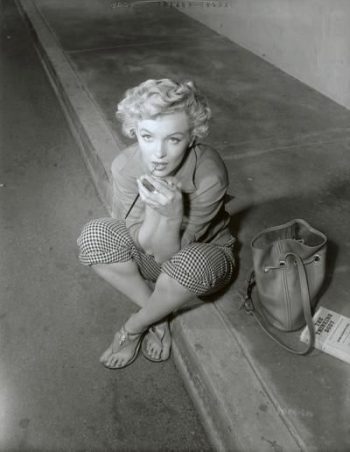 Chekhov told Marilyn, 'Our bodies can be either our best friends or our worst enemies. You must try to consider your body as an instrument for expressing creative ideas. You must strive for complete harmony between body and psychology.' It was his contention that the only way to really enter a dramatic character was to use creative imagination, to 'want to be another character'.
Marilyn studied Chekhov's book, To the Actor, and on his advice, she also read Mabel Elsworth Todd's The Thinking Body. Chekhov once admonished Marilyn for her lateness, and she wrote him a letter saying how much she appreciated his patience and valued his friendship.
In 1952 they worked together on a scene from Shakespeare's King Lear, in which Chekhov played Lear and Marilyn his daughter Cordelia. Though nobody else saw the performance, Marilyn considered it one of her most rewarding experiences as an actress.
At around this time, Marilyn gave Chekhov an engraving of Abraham Lincoln, with the note, 'Lincoln was the man I admired most all through school. Now that man is you.'
Michael Chekhov died in September 1955. When she heard the news, Marilyn asked Arthur Miller to read with her from Dostoyevsky's The Brothers Karamazov.
Marilyn stayed in touch with Chekhov's widow, Xenia, and remembered her in her will. In 1962, Marilyn told reporter W.J. Weatherby that she wanted to see a statue of Michael Chekhov, and was prepared to petition President John F. Kennedy if necessary. Sadly, she would not live long enough to realise her dream.
Michael Chekhov is not as well-known as Marilyn's other teachers, Natasha Lytess and the Strasbergs. His approach differed from the 'Method', which Marilyn would turn to after his death, in that he emphasised the creative imagination, whereas Strasberg urged his students to delve into their own psychological history to build a character.
This change of style proved controversial and while Marilyn won critical acclaim for her later performances, some friends felt privately that it made her too introspective and self-doubting. While Chekhov was deeply fond of Marilyn and believed in her talent, he never allowed her to become dependent on him as others did. Perhaps this is why she never felt used or let down by him.
More news on the second annual Michael Chekhov Theater Festival at Ridgefield Press or visit the website of The Michael Chekhov Center
Additional information from The Marilyn Encyclopedia by Adam Victor