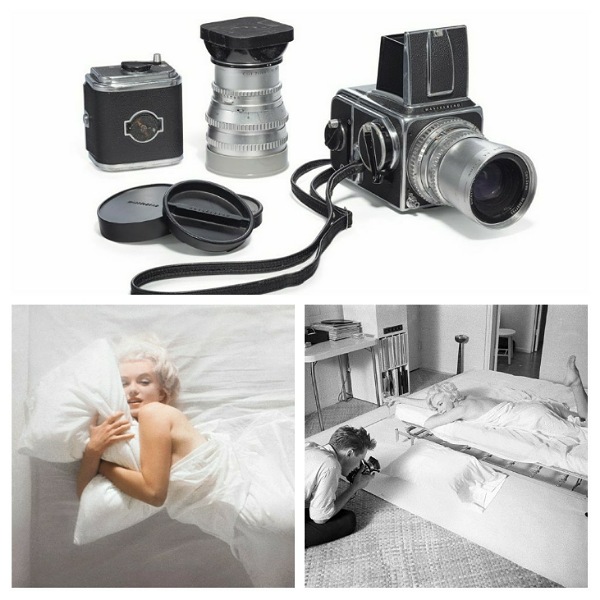 Archival prints from Douglas Kirkland's 1961 session with Marilyn – plus the camera he used – will go under the hammer at Christie's in New York on October 29.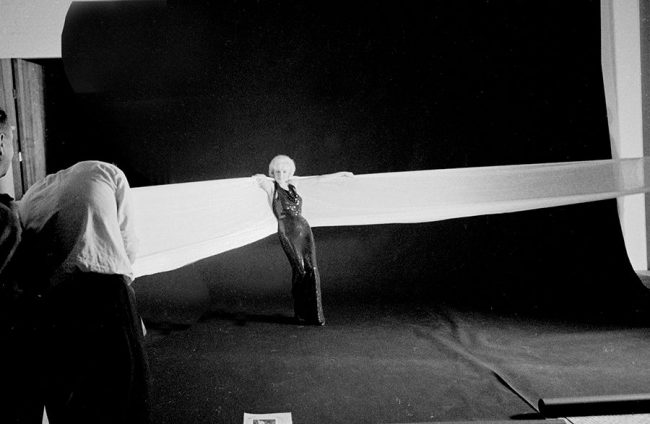 "The fresh-faced photographer, who had made his name photographing Hollywood stars such as Elizabeth Taylor and Marlene Dietrich, had been commissioned to capture a 'sizzling' picture of the screen siren for Look magazine's 25th anniversary issue.

On 29 October at Christie's in New York, the 1959 Hasselblad (No. 36980) that Kirkland used to take those pictures of Marilyn Monroe (as well as many others) — together with two magazine backs, two Carl Zeiss lenses and two limited-edition archival pigment prints — will be offered in The Exceptional Sale.

A few days before the shoot in November 1961, Douglas Kirkland and two of his magazine colleagues met with Marilyn Monroe and her agent in the star's Beverly Hills apartment. 'My greatest difficulty as a very young photographer,' recalls Kirkland, who is now 85, 'was telling Marilyn exactly how I wanted to photograph her.'


He needn't have worried. Monroe took charge … 'She understood my ideas and articulated them better than I had been able to do,' says Kirkland.

'I learned an important lesson from her: if you are to elicit her most outstanding performance, treat a star like the princess you want her to be in front of your lens.'

The first set-up saw Marilyn in a dress, but she clearly was not at ease. Returning to the dressing room, she took off her clothes before slipping unannounced into the unmade bed, wrapping herself seductively in the white silk sheet. 'It was extremely intimate,' he remembers. 'It was just myself, the camera and Marilyn.'


'I didn't even use a strobe light; just a flood light, a constant light, so that there was no interruption of flash,' he explains. 'Marilyn showed me how she felt, slithering erotically between the sheets. I kept shooting.'

This unforgettable, one-on-one encounter had a lasting impact on Kirkland. 'The Marilyn Monroe I had been with on that night of the shoot unquestionably took a firm hold on me,' he admits. 'She arrived in a misty vision and when she left it was as if she had evaporated. I admitted to myself with some embarrassment that I missed her.'


But there was never just one Marilyn. 'There was the sunny girl next door of our first meeting,' Kirkland recalls. 'Then there was the "true" Marilyn of the night of our shoot: the breathy, sexy beauty that every red-blooded man was in love with. And lastly there was the darker, sadder woman I sat with reviewing my pictures a week later. I was never with the same individual twice.'"
UPDATE: Bids in the auction did not meet the estimated price and the camera has gone unsold.