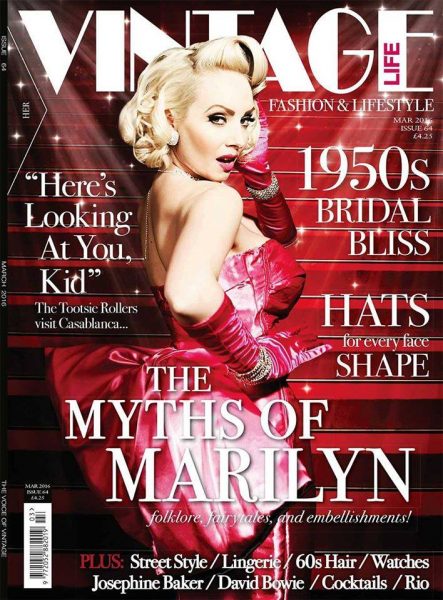 Burlesque model October Divine poses as Marilyn on the cover of Vintage Life's March issue, out now in the UK. Inside there's an interesting article by Haili Hughes, debunking some of the myths about Marilyn – such as her weight, and the 'dumb blonde' image.
Unfortunately, Haili does fall prey to one myth – that Marilyn had a genius IQ of 169. While her intelligence is not in question, there is no evidence that she was ever tested!
The spread also includes photographs of pin-up models Peggy Soo and Dolly Divine in classic Marilyn poses, shot at the My Boudoir studio.