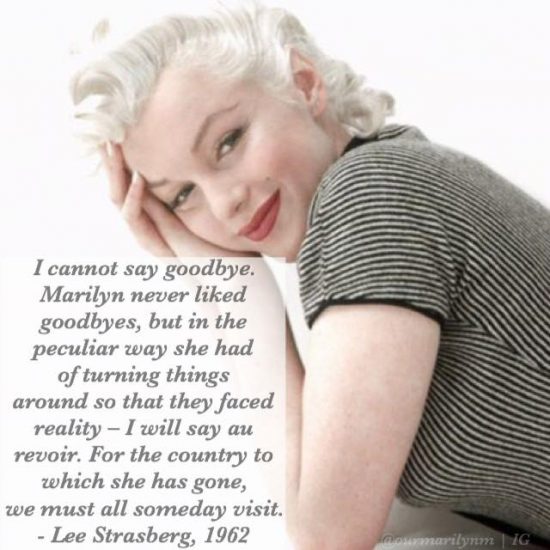 This last week has seen at least three suicides among people in the public eye, including fashion designer Kate Spade, chef Anthony Bourdain, and Inés Zorreguieta, younger sister of the Dutch Queen. Perhaps inevitably, this tragic news has led to some rather irresponsible headlines about an alleged epidemic, with some journalists citing the reported spike in suicides among young American women shortly after Marilyn's death.
Marilyn's death was ruled a 'probable suicide', although wild rumours and conspiracy theories have abounded ever since. While I personally would never rule out any possibility, having studied the evidence over many years I consider it highly unlikely that Marilyn was murdered. (This is my own opinion, and I don't presume to speak for the membership of Everlasting Star.)
The recent unfortunate events have led to some soul-searching within the Marilyn fan community, and a serious examination of the mental health problems she faced. At the same time, an excellent article in the latest issue of American History explores her addiction to prescribed drugs, now the leading cause of death in Americans aged under 50 (see here.)
Psychotherapist Gary Vitacco Robles, author of Icon: The Life, Times and Films of Marilyn Monroe, discusses these issues in a new blog post, 'Myth-Busting Suicide.'
"I hear the public reactions to a publicized suicide such as, 'He seemed happy' and 'She was planning for the future.' The suicide seems incongruent with a recent, apparently positive mood state. However, people are at higher risk when they appear to being doing well and planning for the future. They now have the energy to complete the suicide which they didn't have when they were experiencing major depressive symptoms."
Scott Fortner addresses Marilyn's death specifically on his MM Collection Blog today:
"In spite of the evidence that proves she died of an overdose of prescription drugs consumed orally, conspiracy theories surrounding Marilyn's death are plentiful … Sadly though, these conspiracy theories, in a way, help keep her legend alive. Fans simply can't accept the fact it was either intentional or accidental, and I am regularly surprised at the frequency in which people I talk to bring up, and believe, the outrageous theories."
Over at Immortal Marilyn, Leslie Kasperowicz believes that fans need to confront these issues openly to support those at risk and end the stigma of suicide.
"Marilyn's death could have – should have – been one of the biggest blows to that stigma.  But instead, by choosing to look for conspiracies and murder, we took away her impact.  An impact that may have helped the people named above and so, so many others, had we let the blow fall.  Who were we protecting?  Not Marilyn. She is already beyond protection."