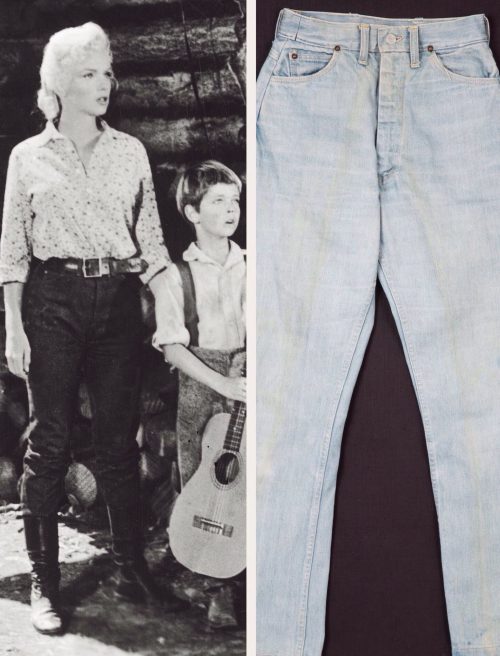 Ahead of the Icons & Idols event in November, Marilyn will also figure in the Tommy Hilfiger sale at Julien's Auctions on October 21, as People reports.
"Designer Tommy Hilfiger has a slew of celebrity fans and frequently references pop culture in his designs, so it shouldn't surprise you to find out that he's got an enormous collection of memorabilia worn by some of the most iconic celebrities of all time … A pair of Foremost JCP Co. blue jeans worn by Monroe in the 1954 film River of No Return are available and can be yours if you've got a ton of disposable income just lying around (they're estimated to sell up to $40,000). Hilfiger previously owned two other pairs of the jeans worn by Monroe, but gifted them to Britney Spears and Naomi Campbell (#nobigdeal)."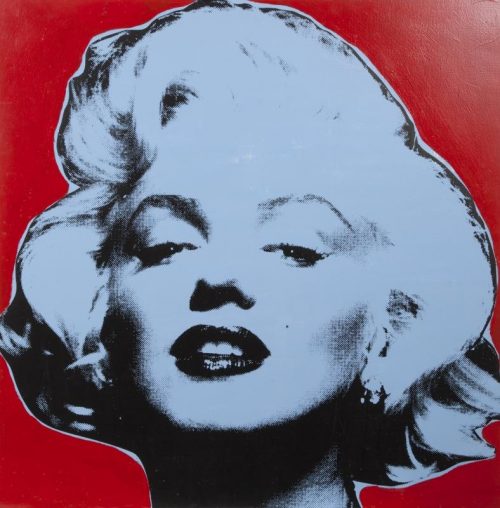 As well as Marilyn's jeans, the Hilfiger collection also includes this screenprint by pop artist Steve Kaufman.
UPDATE: Surprisingly, Marilyn's jeans went unsold.