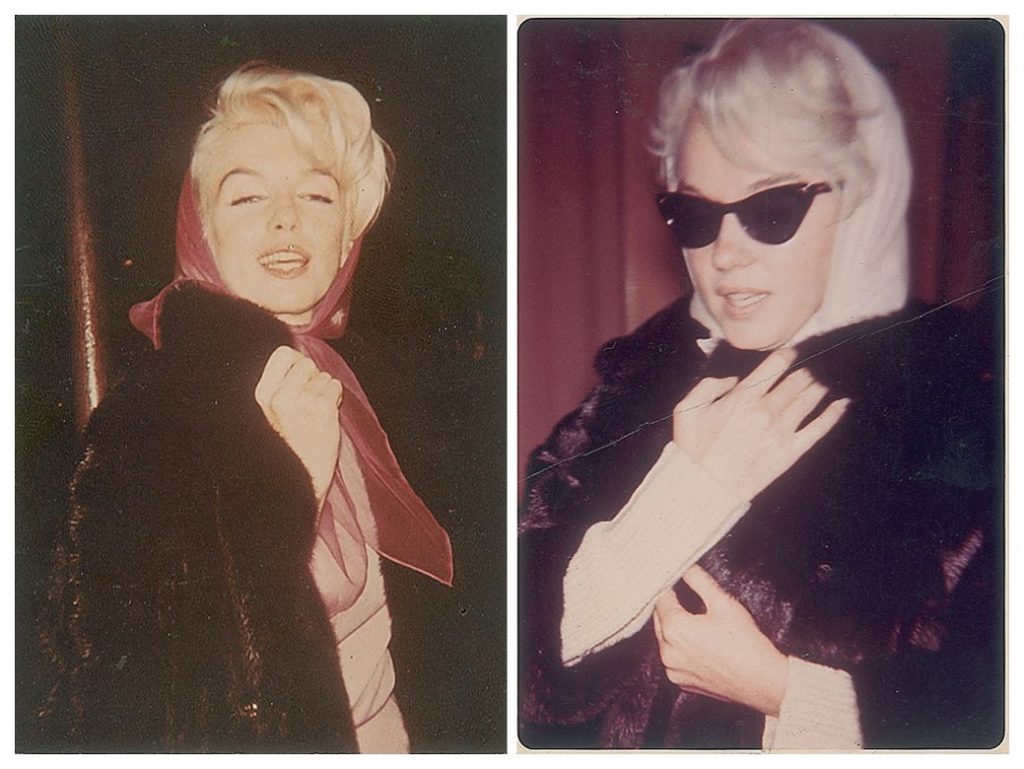 These candid photos of Marilyn, taken circa 1961, will go under the hammer at RR Auctions on June 12, as part of their latest Fine Autographs and Artifacts sale.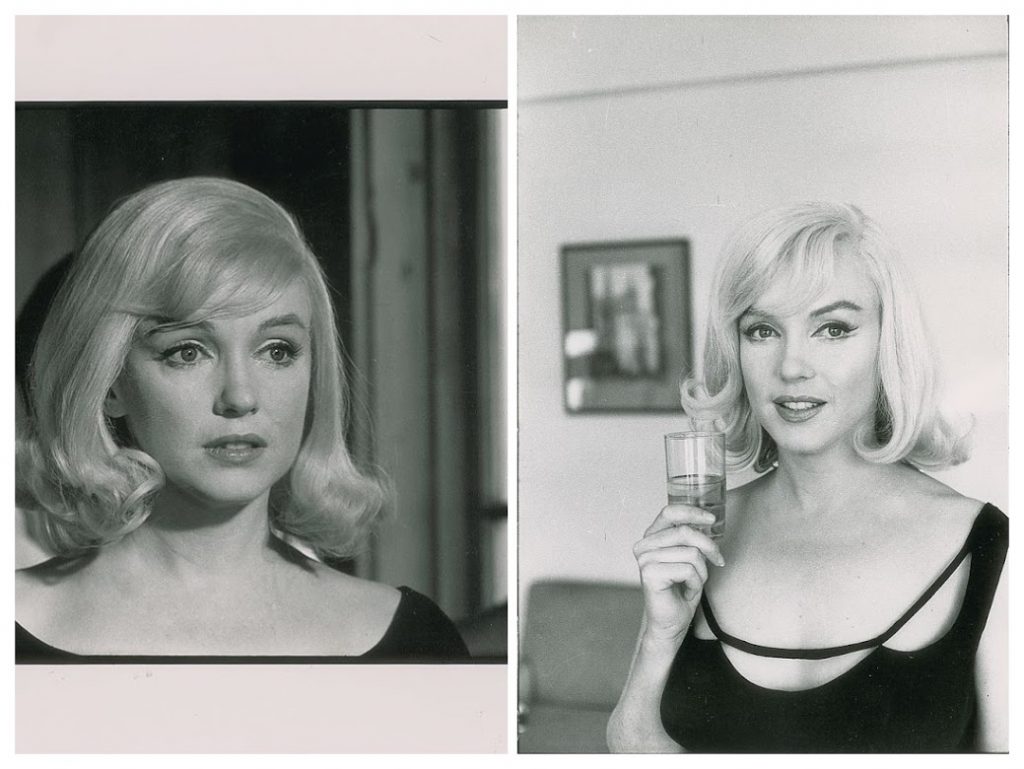 Although usually credited to Inge Morath, these photos (taken in 1960, during filming of The Misfits) are stamped with the name of Henri Cartier-Bresson, her colleague at the Magnum Photos agency (they visited the set in tandem.)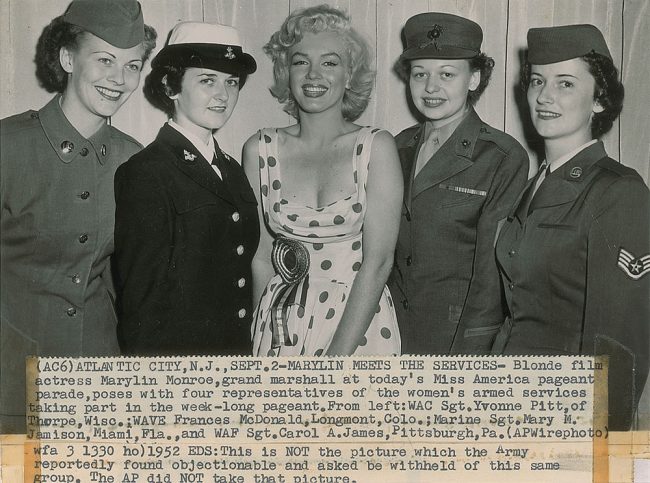 This wire photo was taken during Marilyn's visit to the 1952 Miss America pageant in Atlantic City. Another photo taken with these young servicewomen caused a minor scandal, as mentioned in the caption. Some more information from the shoot is posted below (although the quote attributed to Marilyn was later refuted by her own publicist in a 1955 interview with the Saturday Evening Post's Pete Martin.)
"The low-cut summer dress she was wearing caught the attention of a photographer, who stood on a chair to better capture the outfit's full effect. Upon seeing the photo, an Army information officer ordered it killed because he did not want to give the parents of potential recruits the 'wrong impression' about Army life. Information about the suppression of the photo was leaked to the press and then turned into frontpage news.

'Leg art' photo sessions were a never-ending part of Marilyn's career, and one that she worked at with enthusiasm and good humor.


When asked her opinion of the situation for a story titled 'Marilyn Wounded by Army Blushoff,' Marilyn replied in her tongue-in-cheek manner, 'I am very surprised and very hurt. I wasn't aware of any objectionable décolletage on my part. I'd noticed people looking at me all day, but I thought they were admiring my Grand Marshal's badge!'"

Susan Doll, How Stuff Works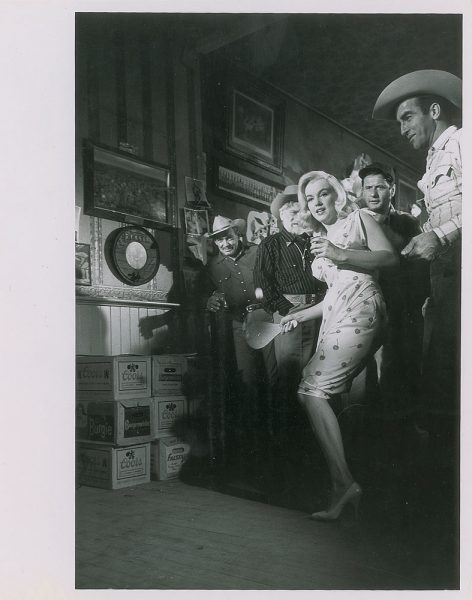 Another Misfits photo from Magnum's Eve Arnold.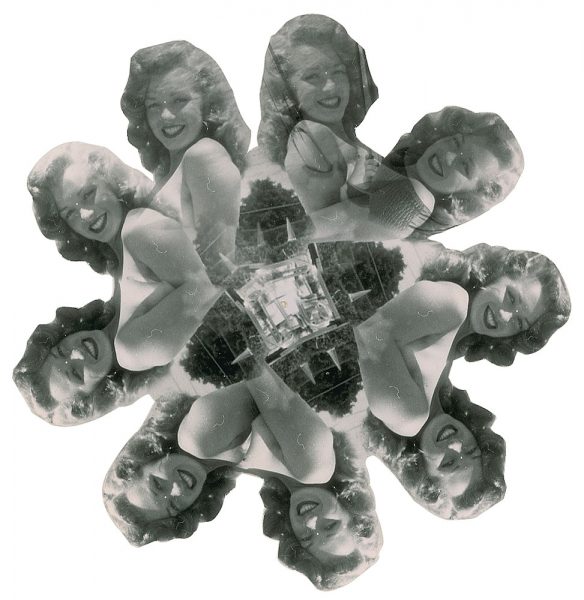 One of the distinctive photo manipulations of Arthur 'Weegee' Fellig, based on his image of Marilyn at the Racquet Club, Palm Springs in 1949.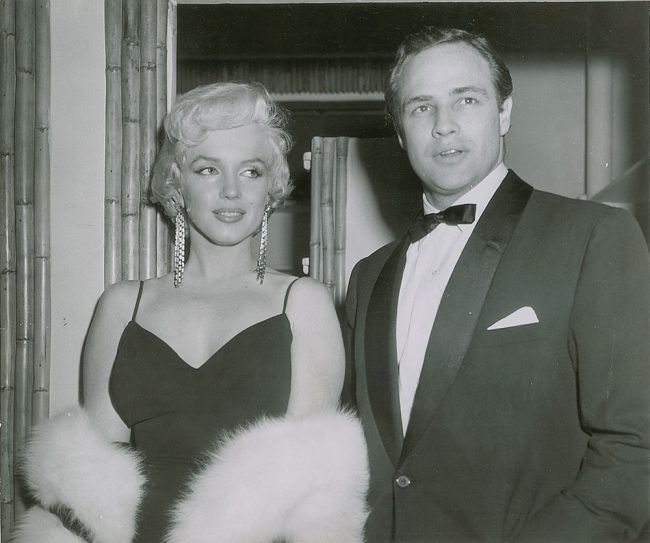 This photo of Marilyn with fellow celebrity usher Marlon Brando at the 1955 premiere of The Rose Tattoo comes from the collection of George Zeno, who has contributed to books including James Spada's Monroe: A Life in Pictures (1982), and Christopher Nickens' Marilyn in Fashion (2012.)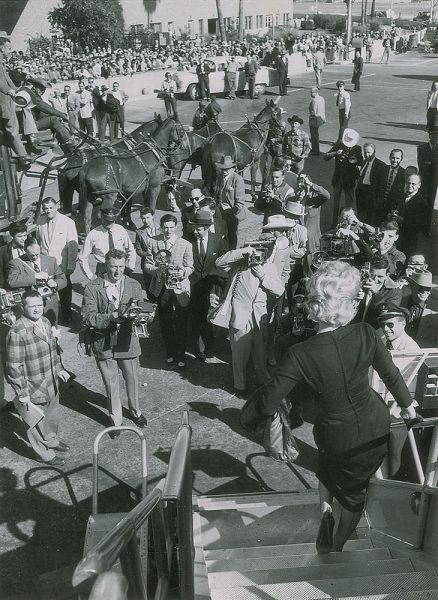 This photo shows Marilyn arriving at Phoenix Airport to film the rodeo scenes for Bus Stop in 1956.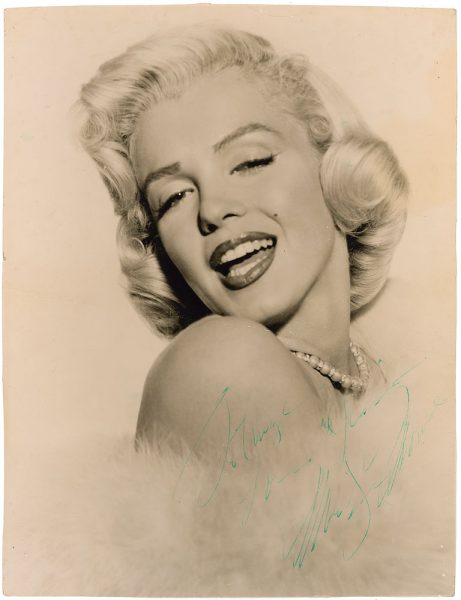 This classic glamour shot (taken by Frank Powolny in 1953) is inscribed, 'To Cheryl, Love & kisses, Marilyn Monroe.'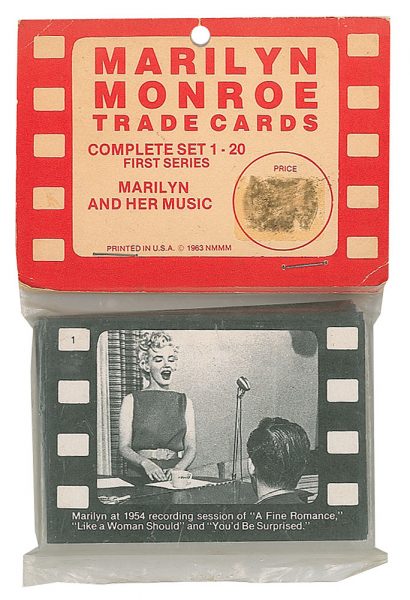 This shot of Marilyn singing alongside pianist Hal Schaefer, taken by John Florea in 1954, is part of a complete first series set of 'Marilyn Monroe Trade Cards' in their original packaging, entitled 'Marilyn and Her Music,' containing cards #1-20.
UPDATE: View results here