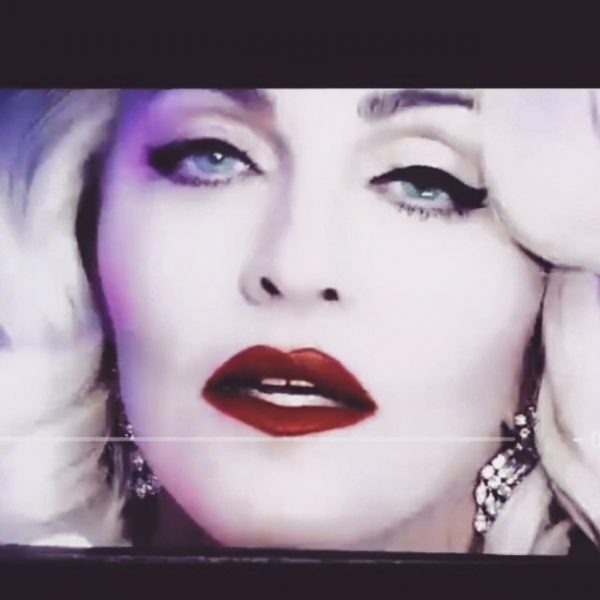 Madonna has once again drawn inspiration from MM on her Rebel Heart tour, reports People magazine. (The standard edition cover of her latest album features a Marilyn-esque pose.)
In the backdrop video for the show's opening number, 'Iconic', Madonna is seen wearing a strapless white gown, and a cool $10 million worth of diamonds, designed by jeweller Neil Lane. Stills from the video, shot by Steven Klein, can also be seen in the accompanying tourbook.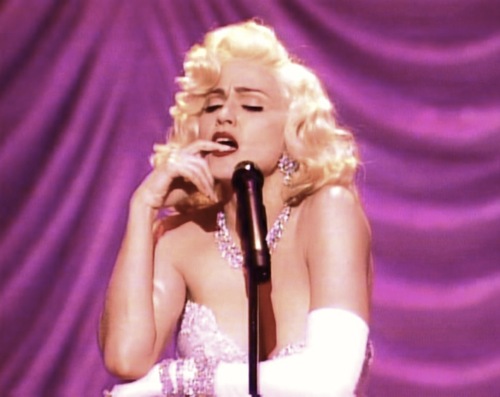 Older readers may remember the 1991 Oscar ceremony, where Madonna was similarly attired, paying homage to Marilyn's glamorous appearance at the How to Marry a Millionaire premiere (not, as People states, her role in Gentlemen Prefer Blondes.)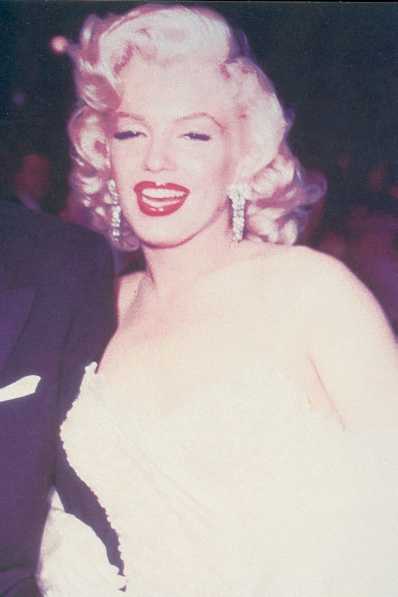 Now a youthful looking 57, Madonna resembles the steely Marlene Dietrich as much as MM. The 'Iconic' video is also edgier than her previous incarnation, depicting the battered but unbowed diva in a prison cell.
This is a reference to secretprojectrevolution, her 2013 short film about censorship and freedom of expression – another collaboration with Klein, her favourite photographer.