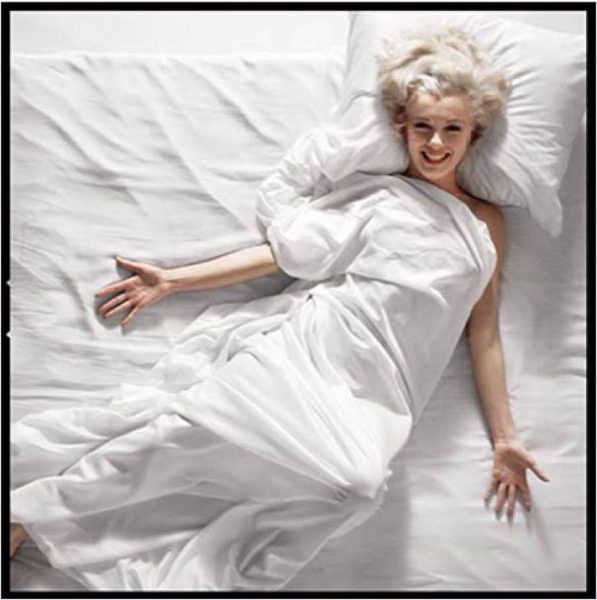 Douglas Kirkland's touring exhibit, Icons and Idols, features four images from his 1961 photo shoot with Marilyn among 22 shots spanning his long career. It is on display until November 13 at There Is, a gallery in the Northbridge district of Perth, Australia. In an interview with Perth Now, Kirkland reflected on his life as a celebrity photographer.
"He says the entertainment industry has changed 'like night and day' from the beginning of his career.

'This is a different, a vastly different star system today,' Kirkland says. 'Social media and the internet have produced more celebrities than at the beginning of my career and I've been doing this since the beginning of the '60s.'

'People like Elizabeth Taylor and Monroe were the giants then. Today you can only think of Angelina Jolie and another 20 or 30 with staying power but they are not as big as, say, Elizabeth was or Marilyn.'

'Now, business is money driven, but the access to celebrities is much more limited and controlled. The people who work with stars want to say where they will be and when the photo will be used.'"
Speaking with Australian Vogue, Kirkland reflected on how his images of Marilyn have become iconic since they were taken 55 years ago.
"What was it like to photograph Marilyn?

It was thrilling, frightening and exhilarating. I was very young and frankly I wondered if I was in over my head. The session was charged with sexual energy and the results all went into the camera, as the images can tell.

Were you expecting the reaction to the photograph that it received?

Actually the reaction to the Marilyn Monroe photographs came much later. I had no idea at the time that these would become some of my most iconic and sought after images.

Elizabeth Taylor, however, was the one who was instrumental in establishing my career as a celebrity photographer. I looked into her violet eyes and said to her 'I am new with this magazine, could you imagine what it would mean to me if you gave me an opportunity to photograph you?' She thought for a moment and nodded as said 'Come tomorrow night at 7'oclock'.

She had not been seen for a while and the images from the cover session for Look magazine in 1961 went worldwide and catapulted my career."