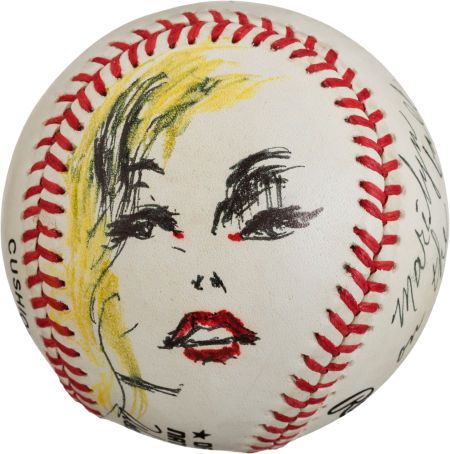 A baseball painted with Marilyn's image, and signed by Joe DiMaggio, has sold at auction for nearly $500,000 – wildly exceeding the original estimate of $6,000, reports the Miami Herald. 'Marilyn on the Ball' was sold via Heritage Auctions by collector Charles McCabe, to whom it was inscribed.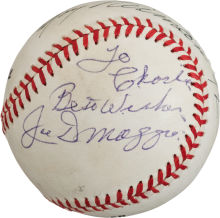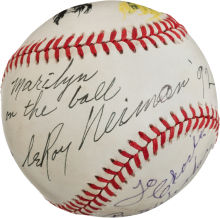 Sports artist LeRoy Neiman created a series of one-off baseballs painted with athletic legends.  "A special piece is a 1992 ball of Marilyn Monroe that is signed 'To Charlie, Best Wishes, Joe DiMaggio,'" the Wichita Eagle noted. "'What makes it rare is that DiMaggio, who was briefly married to the actress, famously refused to sign anything related to her,' the auction house said."
A small print of Neiman's portrait, also inscribed to McCabe, was also included in the sale.