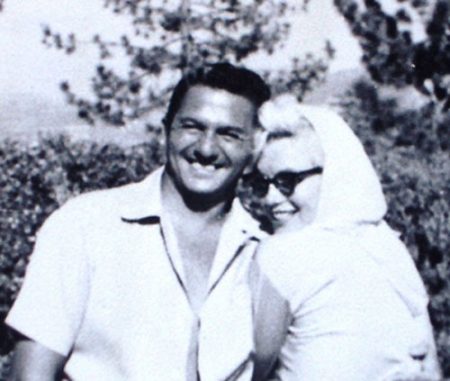 Buddy Greco, the jazz pianist and lounge singer, died in Las Vegas last week aged ninety.
Armando Greco was born into a musical family in Philadelphia in August 1926, and began piano lessons at four years old. He turned professional in his teens, and had his first hit single in 1948. He was hired by Benny Goodman, and accompanied a young Marilyn Monroe during an audition for the band (she didn't get the job.)
In 1951, Greco launched a solo career as a nightclub artist. He also released albums and appeared on television. His 1960 version of 'The Lady is a Tramp' sold over a million copies. He regularly performed alongside Frank Sinatra, Sammy Davis Jr and other Rat Pack luminaries at the Desert Inn in Las Vegas.
On the weekend of July 29, 1962, Greco was playing with Sinatra at the Cal-Neva Lodge in Lake Tahoe. One of Sinatra's guests was Marilyn Monroe. Buddy reminded her of their earlier meeting, and took a series of snapshots featuring himself with Marilyn, Sinatra, and Peter Lawford. These photos are believed to be the last ever taken of Marilyn, who died just a week afterward.
Greco enjoyed his British tours so much that he bought a house at Westcliff-on-Sea in Essex, while also maintaining a home in Palm Springs, California. He is survived by his seven children and his fifth wife, Lezlie Anders, whom he married in 1995.
You can read Buddy Greco's account of the Cal-Neva weekend here.