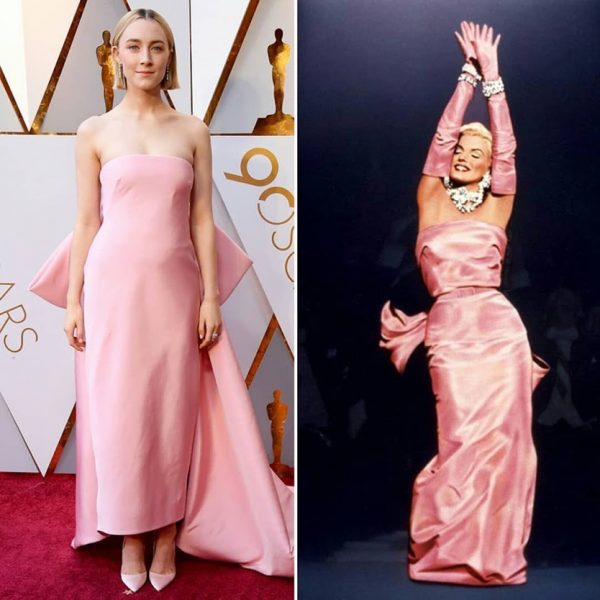 Marilyn may never have won an Academy Award, but she is so intrinsic to Hollywood lore that fans can usually find a Monroe reference or two on Oscar night.  This year, a brief glimpse of Marilyn singing 'I Wanna Be Loved By You' in Some Like It Hot was featured in the opening ceremony's roll-call of all-time greatest movies.
On the red carpet, Irish actress Saoirse Ronan – nominated for her role in the delightful Lady Bird – wore a beautiful pink sheath with spectacular bow, designed for her by Raf Simons, creator-in-chief at Calvin Klein. As some commentators have noted, the dress echoes the famous Travilla gown worn by Marilyn when she sang 'Diamonds Are a Girl's Best Friend', in Gentlemen Prefer Blondes.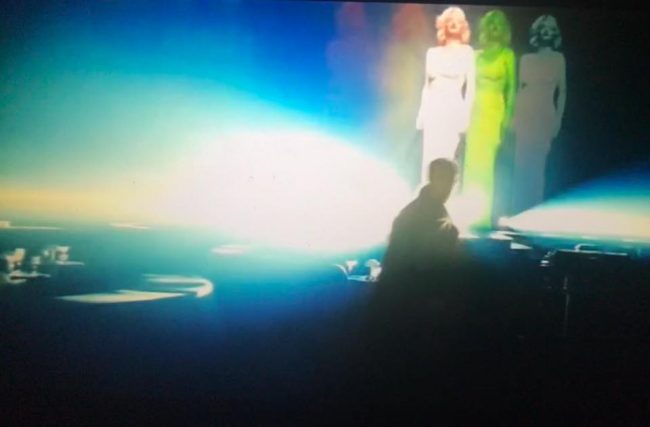 Blade Runner 2049 – which features a cameo appearance by impersonator Suzie Kennedy as a futuristic Monroe clone – won Englishman Roger Deakins this year's Oscar for Best Cinematography.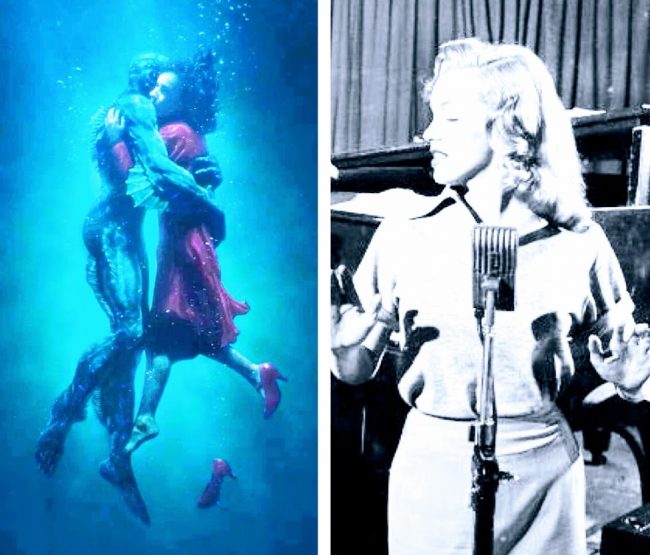 And finally, The Shape of Water – in which Marilyn's long-lost song, 'How Wrong Can I Be', is heard in full for the first time – was the night's big winner. taking home four gongs, including Best Picture and Best Original Score.