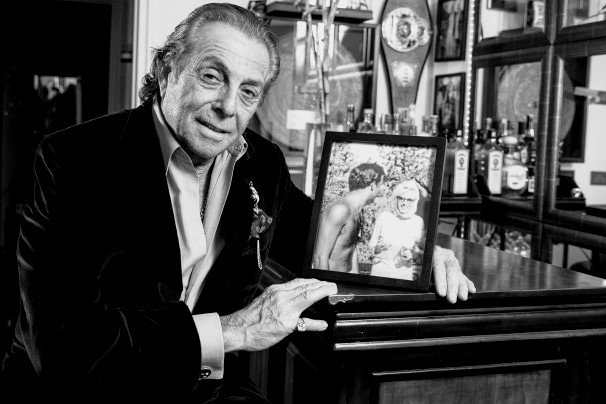 Actor Gianni Russo claims to have had an affair with Marilyn in his forthcoming memoir, Hollywood Godfather, as Michael Kaplan reports for the New York Post. Born in 1943, he began his career running errands for mobster Frank Costello. He made his screen debut as Carlo Rizzi, the abusive husband of Connie Corleone (Talia Shire), who is murdered by her brother Michael (Al Pacino) in The Godfather (1972.) Offscreen, Russo has released an album and a wine range, and was once a Las Vegas restaurateur.
Russo's alleged affair with Marilyn rests on a snapshot taken at Frank Sinatra's Cal-Neva Lodge near Lake Tahoe a week before her death in 1962. He identifies himself as the young man at her left (with singer Buddy Greco at right), which may be true although his face is conveniently hidden from view. Moreover, the photo in itself is no proof of anything more than a brief acquaintance (at best.)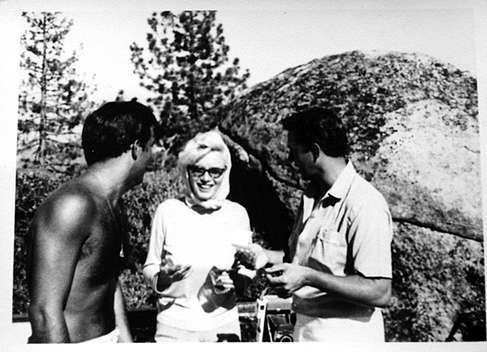 Russo claims that the affair began when he was sixteen and Marilyn thirty-three, which would date it back to 1959. He adds that their affair lasted for four years, but Marilyn died three years later. (I also highly doubt that Marilyn would have dated a teenager, when all her significant relationships were with older men.)
Costello had asked Russo to spy on Marilyn when she began her affair with John F. Kennedy, he contends (in fact, she may not have met the future president until much later.) He also believes that Marilyn was a gangster's moll for many years, and it was the Mob who moved her to New York during her 1955 dispute with Twentieth Century Fox. This is untrue, as Marilyn arranged the move with photographer Milton Greene.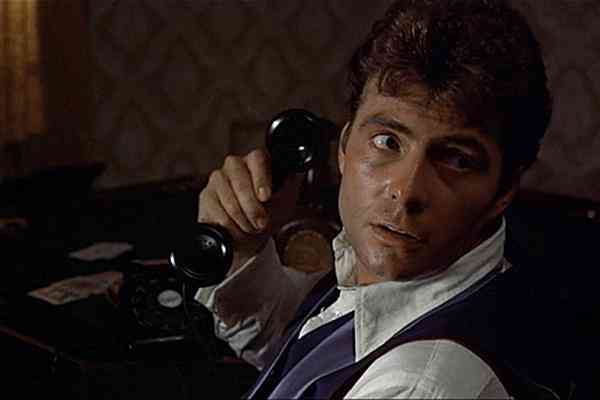 Predictably, Russo also claims to know the truth about how Marilyn died. Mobster Sam Giancana had arranged to film her in flagrante with President Kennedy and his brother Robert during her last visit to Cal-Neva, Russo says. However, there is no conclusive evidence that Giancana was there that weekend, and the Kennedys were both elsewhere. Marilyn was invited by Sinatra himself.
Finally, Russo says that Marilyn was murdered by injection administered by a mob-connected M.D., probably on the orders of Bobby Kennedy. For more information on the Mafia and Marilyn's death, I can highly recommend Donald McGovern's Murder Orthodoxies.