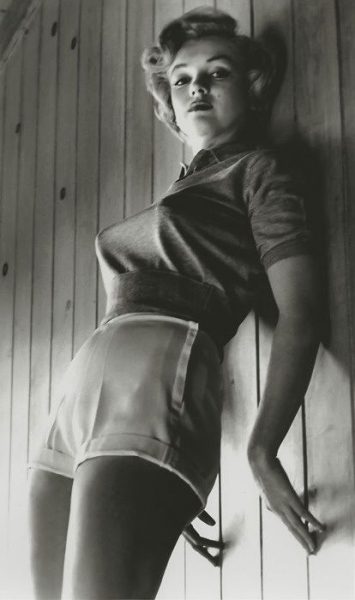 In an article for the Daily Mail about the current revival of vintage-style lingerie, Sandra Howard recalls a youthful encounter with Marilyn. Sandra Howard is a former model, and is now married to the Conservative politician, Michael Howard. She has spoken about her memories of Marilyn before, and fictionalised their meeting in her 2014 novel, Tell the Girl.
"There is one – or rather two – very striking things I remember from meeting Marilyn Monroe.

It was during the early Sixties and I was in California with my first husband [Robin Douglas Home], who was writing a book about Frank Sinatra. I was having the time of my life.

There I was – barely out of my teens – hobnobbing with the likes of Sinatra and meeting all the stars I'd gawped at on the big screen back home.

What did we talk about? I wish I could remember. You see, Marilyn was wearing a silky, clingy, tangerine sweater with cream Capri pants and strappy heels.

But what stood out most of all – what grabbed the attention of everyone in the room, including me, and made us lose all rational thought – were her pointy breasts.

They stuck out like a pair of rockets ready to be launched, upholstered to perfection in the bra shape she made famous: the pointy bullet bra, the shape of the Fifties and Sixties."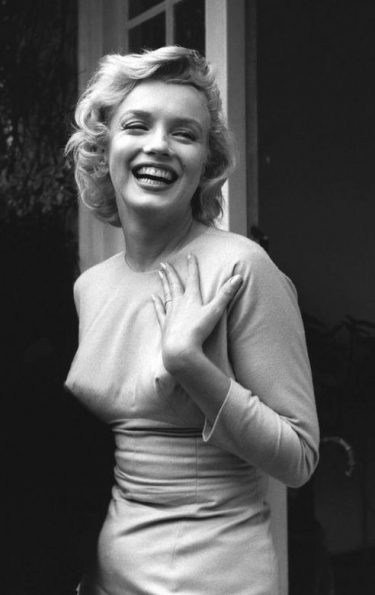 In private, Marilyn often spurned underwear, but can be seen wearing pointy bras in some professional photos, and during public appearances. According to her friend, Amy Greene, she also wore a bra in bed to keep her bust firm.
The 'tangerine sweater' recalled by Sandra Howard is probably the Pucci number worn by Marilyn in this 1962 photo by George Barris. On that occasion, however, she did not appear to be wearing a bra.