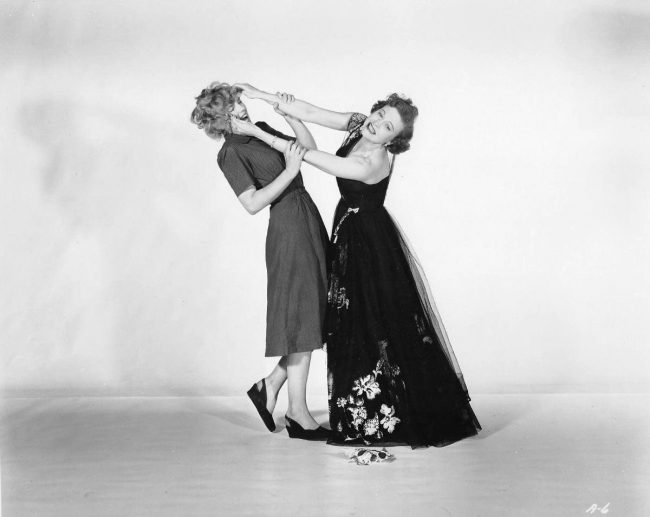 Actress Lurene Tuttle, who appeared in Don't Bother to Knock (1952) and Niagara (1953), will be the subject of a presentation by Elten Powers of the Steuben County Genealogical Society at the Carnegie Public Library in Angola, Indiana on Monday, September 17 from 6:30 – 8:00 pm, KPC News reports.
Born into a family with theatrical connections in nearby Pleasant Lake in 1907, Lurene Tuttle became a radio actress in the 1930s, and made her movie debut in 1947. In Don't Bother to Knock, Lurene plays Ruth Jones, who is staying in a  hotel with her husband during a business conference, when the elevator operator suggests they hire his niece, Nell Forbes (played by Marilyn) to babysit their young daughter.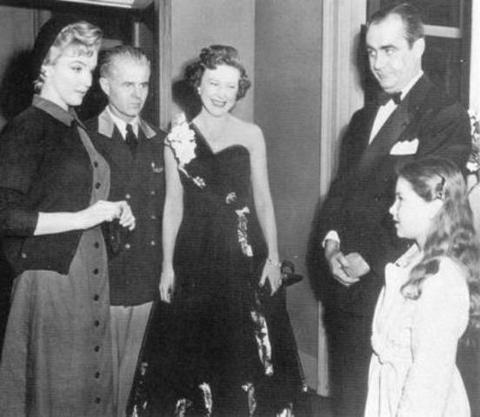 It soon becomes clear that Nell is a troubled young woman, and after Ruth leaves her alone with the little girl, Nell puts on Ruth's negligee, jewellery and perfume. Towards the end of the film, Ruth returns to find her daughter bound and gagged in the bedroom, and a struggle ensues in which Ruth ultimately overpowers Nell.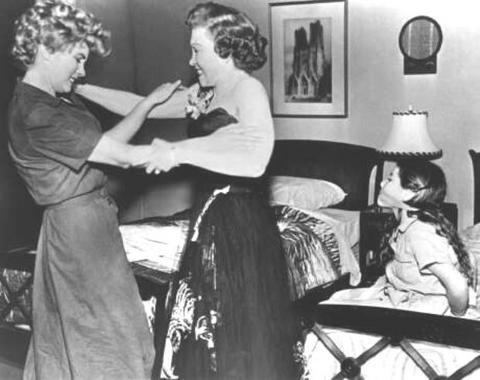 This brief scene was recreated in a rather lurid series of publicity photos featuring Lurene and Marilyn. They did not appear together in Niagara, in which Lurene plays Mrs Kettering, the cheerful, long-suffering wife of honeymooning ad-man Ray Cutler's loquacious boss. Her character mirrors that of Polly Cutler (played by Jean Peters.)