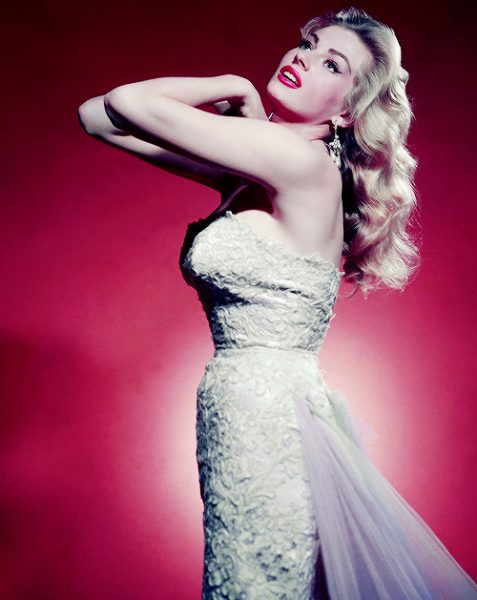 Actress Anita Ekberg, best known for her role in Fellini's La Dolce Vita, has died aged 83.
Born in Sweden in 1931, Anita became a fashion model in her teens. After winning the Miss Sweden contest in 1950, she went to America. As a finalist in the 1951 Miss Universe contest, she won a film contract, and posed for photographers Bruno Bernard, Allan Grant, Andre de Dienes and Milton Greene.
After appearing alongside Dean Martin and Jerry Lewis in Artists and Models (1955) and Hollywood or Bust (1956), Ekberg was dubbed 'Paramount's Marilyn Monroe'. She played Helena in War and Peace (1956), but was more interested in socialising than furthering her acting career. Her affairs with Frank Sinatra, Rod Taylor and other celebrities were regularly reported in gossip columns, while her statuesque, blonde beauty made her a popular pin-up.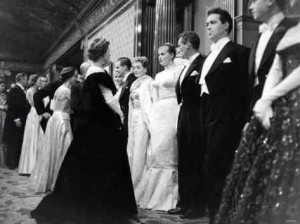 On October 29, 1956, Anita was among the stars introduced to Queen Elizabeth II at a London screening of The Battle of the River Plate, which Marilyn also attended.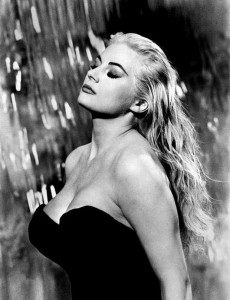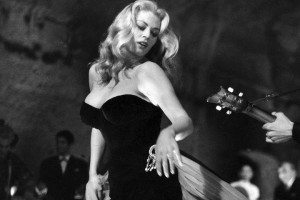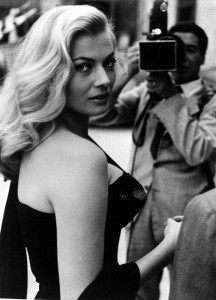 Then in 1960, Italian auteur Federico Fellini cast her as 'Sylvia', a movie star who becomes the 'dream woman' of tabloid journalist Marcello (played by Marcello Mastroianni.) La Dolce Vita is considered one of the greatest films ever made, and the scene in which Anita bathes in the Trevi Fountain is among the most iconic of all time.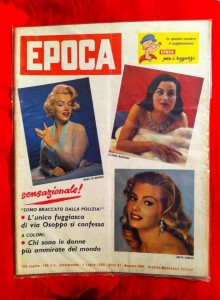 That year, she was featured on Epoca's cover alongside Marilyn, and Silvana Mangani. On April 12, 1961, columnist Earl Wilson reported Marilyn's reaction to Ekberg's celebrated performance:
"Marilyn Monroe saw a screening of La Dolce Vita and exclaimed – at one Anita Ekberg joke about sleeping between nothing but perfume drops – 'They've stolen my line.' And she was right. MM's original, a classic, went this way:

'What do you wear to bed?'

'Just some Chanel No. 5.'

'Don't you have anything on?'

'Yes, the radio.'
Fellini cast Ekberg in three further films: Bocaccio '70 (1962); I Clowns (1972); and Intervista (1987.) While she remained fond of Fellini, Anita dismissed the notion that he made her famous. 'It was the other way around,' she said.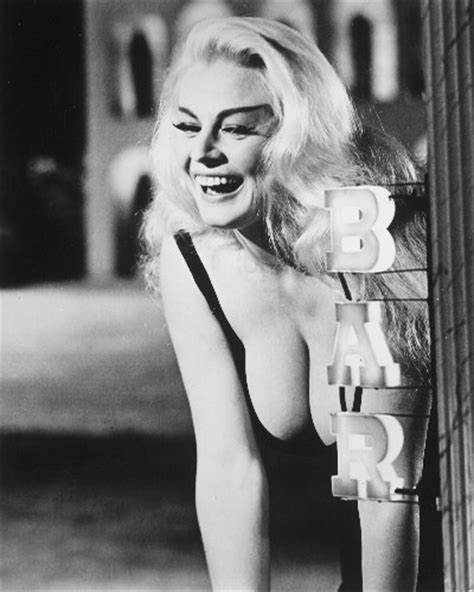 She lost the role of Honey Ryder in Dr No to the unknown Ursula Andress, but would appear by proxy in another Bond film, From Russia With Love. In Ian Fleming's novel, the villain's hideout is reached by a trapdoor though a billboard of Marilyn Monroe's giant face, advertising the Turkish-dubbed version of Niagara. By 1963 Marilyn was dead, and the billboard was replaced with an image of Anita in her latest film, Call Me Bwana.
In 1998, she was interviewed by the BBC. Asked if MM was the 'sexiest woman of the century,' Ekberg replied, 'I don't believe so, but if you die young, you become immortal … I think she was a good actress. You can't play stupid unless you are very intelligent.'
She lived in Rome and was married twice, with no children, and died on January 11, 2015, of complications from a longtime illness.