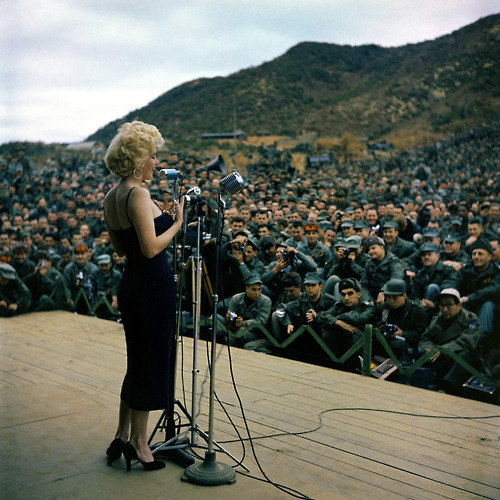 A new recording of George Gershwin's 'innocently sensuous' 1922 song, 'Do it Again', as sung by Sophie Milman, makes NPR's list of The Top 5 Jazz Vocal Performances of 2011.
Perhaps the most famous – or notorious – version of 'Do it Again' was Marilyn's rendition for troops at Camp Pendleton, California, in 1952. Coupled with another Gershwin standard, 'Somebody Loves Me', Monroe's performance was said to have caused a riot.
She performed the song again during her 1954 tour of Korea. Rumour has it that Marilyn was obliged to change the title to 'Kiss Me Again', but her band leader, Al Guastefeste, denies this. Her recording of 'Do it Again' has featured on countless compilations.