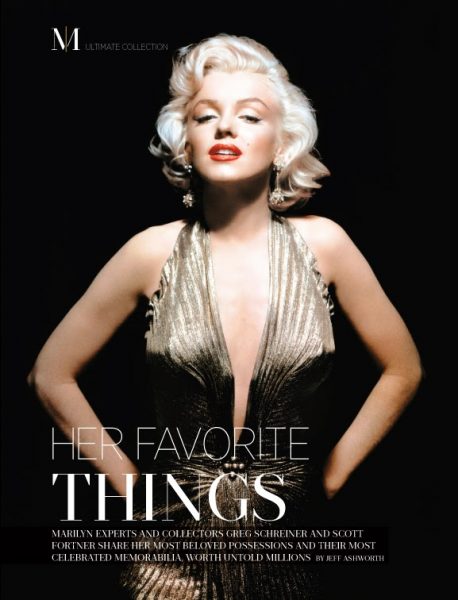 The much-vaunted Newsweek special, Marilyn Monroe: The Lost Scrapbook, is now on sale across the US, although some deliveries may have been delayed due to poor weather.
It isn't yet available elsewhere, but I would advise fans to be patient rather than paying vast prices on Ebay. The magazine will be on sale until March 14, and speaking as a UK resident, I've found it's normal for American magazines to arrive up to a month after publication. (And as I've mentioned before, previous Newsweek specials have been sold at WH Smith.)
Over on the Marilyn Monroe Collection Blog today, Scott Fortner gives us a preview – including several pages dedicated to Marilyn's personal property, now owned by himself, and others by Greg Schreiner.
As to the rest of the magazine, Scott tells us that it 'includes an introduction written by Joshua Greene, and has many photos of Marilyn along with comments from photographers Douglas Kirkland, Lawrence Schiller and Elliott Erwitt. Other information on Marilyn is also included in glossy, full color spreads.'
Despite the rather distasteful rumour-mongering about Marilyn's relationship with Sam Shaw that has dominated media coverage of this issue, I remain confident it will be a must-have for fans.