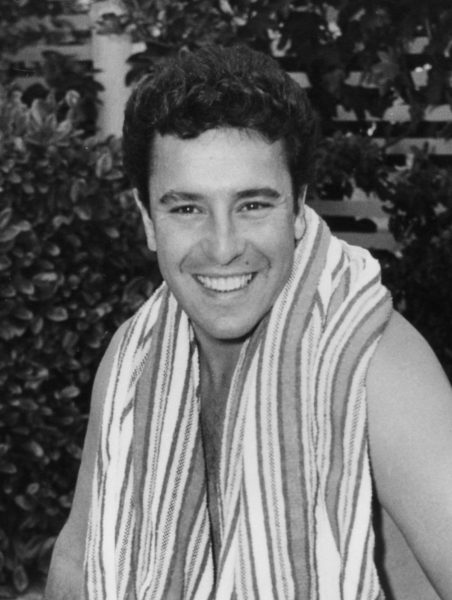 The Greek-born actor, Nico Minardos, died of natural causes in August. According to a memorial website, "He is survived by his wife Julie, his son George and daughter Nina, and three grandchildren Nico, Aris and Lexi. Nico was a husband, father, grandfather, actor, friend, philosopher, story teller, renaissance man, and bon vivant."
Minardos made his screen debut as an extra in Monkey Business (1952) alongside Cary Grant and Marilyn Monroe. He also appeared in films such as It Happened in Athens, starring that other blonde bombshell, Jayne Mansfield.
However, Minardos was best known for his work in television, making guest appearances in hit shows like The Twilight Zone and Alias Smith and Jones.
In 1966, Minardos was involved in a canoeing accident in which his partner, Eric Fleming, tragically drowned.
In 1975, Minardos produced and starred in Assault on Agathon alongside singer Marianne Faithfull. His last screen credit was for a 1983 episode of The A Team.
In 1986, Minardos was a defendant in a case related to the Iran-Contra Affair, resulting from his business association with the Saudi arms dealer Adnan Khashoggi. The case was eventually dropped, but Minardos was left bankrupt.
He retired to Florida and later sailed across the Atlantic to his Greek homeland. In 2010 he was the subject of a documentary, Finding Nico.
Minardos was interviewed by author Anthony Summers for his 1986 book, Goddess: The Secret Lives of Marilyn Monroe, in which he claimed they had a 7-month affair in 1952 though it has not been mentioned elsewhere.
He told Summers that one evening with Marilyn was interrupted when another suitor, Fox executive Spyros Skouras, arrived at her apartment. 'The fascinating thing with Marilyn was that she was acting in real life,' he said. 'She knew what the reality was, but she acted things out because she loved the drama.'
(Interestingly, Minardos also dated the dancer Juliet Prowse, who left him for a brief engagement to Frank Sinatra in 1961 – shortly after Sinatra's affair with Monroe ended…)