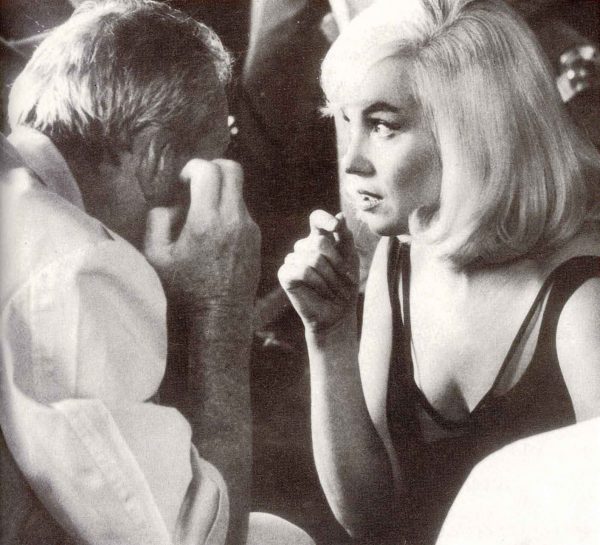 John Huston, director of two of Marilyn's best films – The Asphalt Jungle (1950) and The Misfits (1961) – is the subject of a new biography by Jeffrey Meyers.
Unfortunately, I wasn't that impressed by The Genius and the Goddess, Meyers' previous book about Arthur Miller's relationship with Monroe.
However, Huston was a great director and he led an extraordinary life. He published a memoir, An Open Book, in 1981. It's a great read, though according to friends of the director, he doesn't tell the half of it.
Reviewing John Huston: Courage and Art for the Orlando Sentinel, Roger Moore – not the actor – comments that Meyers praises "Huston's patience with Marilyn Monroe on 'The Misfits', (a very different take from a Strasberg book I read some years back)".
Marilyn was always grateful to Huston for giving her that first big break in The Asphalt Jungle. However, their relationship was severely tested during the tortuous Misfits shoot, and Monroe was reportedly dissatisfied with the results.
Nonetheless, Huston later offered Marilyn a role in his 1962 bio-pic, Freud, which Monroe considered seriously though her psychoanalyst, Dr Ralph Greenson, ultimately persuaded her that taking the role would upset Freud's family and the part went to Suzannah York instead.