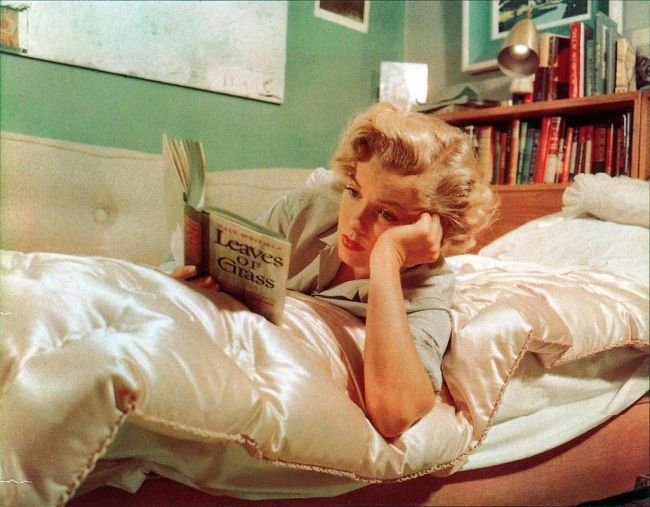 A few years ago, I made a list of all the books owned or read by Marilyn Monroe (some 436 at last count) for ES Updates. At the time, I wondered if anyone else would be interested.
In recent weeks, my list has been picked up by the New Yorker, Yahoo, and many other websites, after first being spotted by Dan Colman over at Open Culture.
I'm glad to have played a small part in widening public knowledge of MM, and hope that more people will now discover that for Marilyn, reading was much more than an intellectual pose.