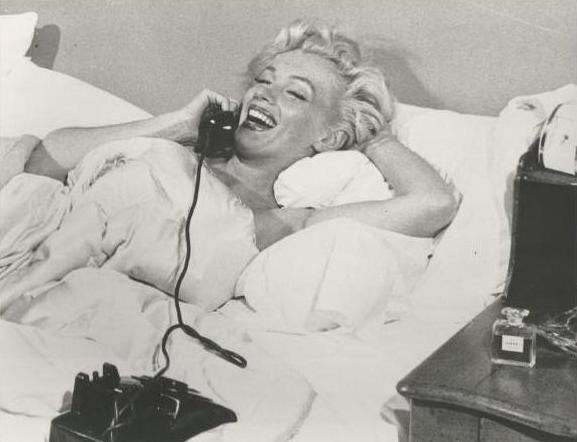 Chanel have uploaded a rather nice video about Marilyn, including audio from her 1960 interview with George Belmont of Marie-Claire magazine in which she explains her answer to the question, 'What do you wear to bed?'
Of course, it was Chanel No 5 – possibly the most lucrative free publicity a perfumier ever had. The source of the original quip remains obscure, though it dates back as early as 1953 when she posed for photographer Bob Beerman.
You can watch Chanel's video here.