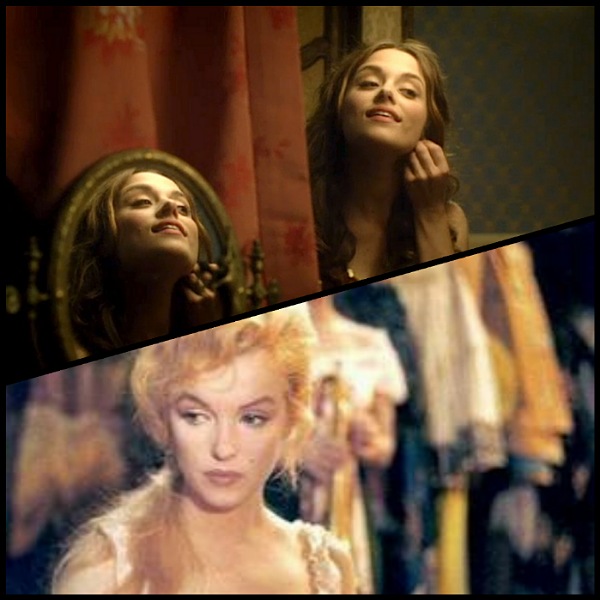 British actress Zoe Tapper was inspired by Marilyn when playing Ellen Love in ITV drama Mr Selfridge, she told The Sun.
"She reminds me of Marilyn Monroe. She's got this vivacious, sexy, wide-eyed side to her and lives the dream of the showgirl. On the other hand she's also got these inner demons that lurk underneath and a fragility that can rear its head. She's a lovely social butterfly but sometimes allows herself to get a little bit too close to the fire and gets her wings singed and gets herself hurt."
Marilyn also played an Edwardian beauty in The Prince and the Showgirl. I wonder if Zoe has seen it?