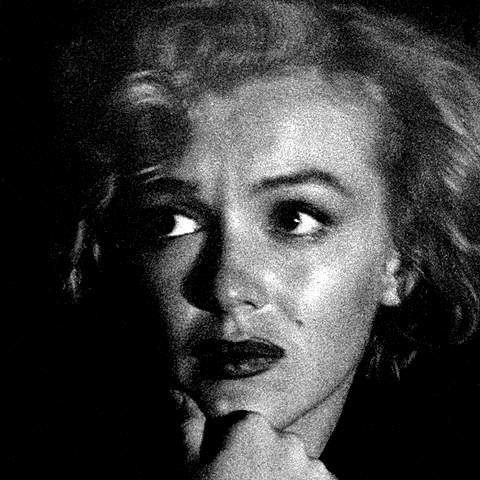 Occasionally, a rumour is spread about Marilyn that is so idiotic, it surprises even me. Most shocking of all is when large numbers of people believe these rumours. Usually, it's something ridiculous – but when the subject is Marilyn's death,  the joke becomes a little stale.
In 'The Seven Year Snitch', myth-busting website Snopes.com reports on a fake story posted by spoof news site World Daily News Report on March 25. Headlined 'Retired CIA Agent Confesses on Deathbed: I Killed Marilyn Monroe', the article purports to reveal that a 78 year-old man, Normand Hodges, claimed to have conducted 37 assassinations on behalf of the American government during his 41-year tenure at the Central Intelligence Agency. One of his victims, it is said, was Marilyn Monroe – whom Hodges described as a security threat, due to her affairs with both President John F. Kennedy and Cuban leader Fidel Castro.
In fact, Marilyn never met Castro, and her supposed 'affair' with Kennedy, while now taken for granted by many, has been wildly exaggerated.
Furthermore, a photo of a dying man which accompanies the article – identified as Hodges – was actually of another man, Michael Tyrell, and was originally used to illustrate an article published in The Guardian on November 9, 2013, about the controversial UK practice of chaining sick prisoners to their beds.
It's at this point that this parody becomes rather less amusing. Is it fair that a highly disturbing picture of a dying man should be appropriated in this way?
However, the satirical piece was then reblogged by a minor celebrity, Bam Margera – best known for his appearances in the MTV series, Jackass, which ended in 2002. It's unclear whether Margera was duped by the story himself, but he made no reference to it being a prank – adding his own, ill-informed opinion that Marilyn Monroe was 'easy' and a 'train wreck'.
Satire works best when it uncovers hidden truths. This story, however, merely reiterates decades of half-baked fantasies circulated about Marilyn. Not only has her tragic death been exploited for a sick, dirty joke – but the suffering of another, entirely unconnected individual has been dragged into it.
Who benefits from all this? Certainly not the unsuspecting fans misled and distressed by the story. All that has transpired is that a rather lame parody has got far more attention than it deserves, and a washed-up TV star has jumped on the bandwagon.
How long will it be, I wonder, until some unscrupulous author adds this latest 'theory' to the history books?