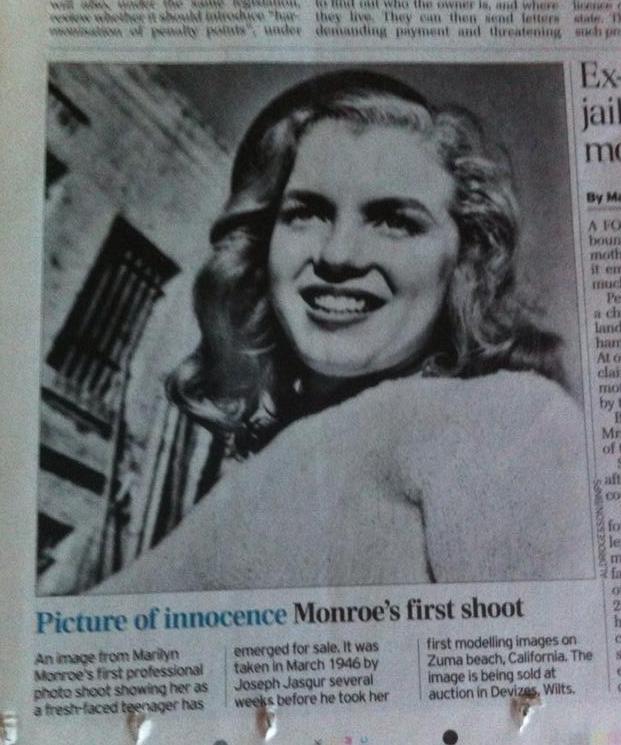 One of Marilyn's early professional test shots, taken by Joseph Jasgur on March 3, 1946, has been sold for £3,100 in an auction at Henry Aldridge and Sons of Devizes, Wiltshire, according to the Western Daily Press. (This was not, however, her first photo shoot – 19 year-old Norma Jeane Dougherty had been modelling since mid-1945.)
Auctioneer Andrew Aldridge said the photo – which has attracted international press coverage – was purchased by a man who collects showbiz pictures, the true value in this image lies in the fact that it is sold with the copyright to reproduce and distribute the image as the winning bidder wishes.
Sadly, Mr Jasgur spent his final, ailing years at the centre of a legal dispute over the rights to his photos of Marilyn. He died in poverty in a nursing home in 2009.
But in February 2011, the Orlando Sentinel reported that copyright would revert to his estate. That December, a number of Jasgur's photos were sold at Julien's Auctions for a total $352,000. According to BBC News, they were sold by court order, to settle debts incurred by Jasgur's estate.