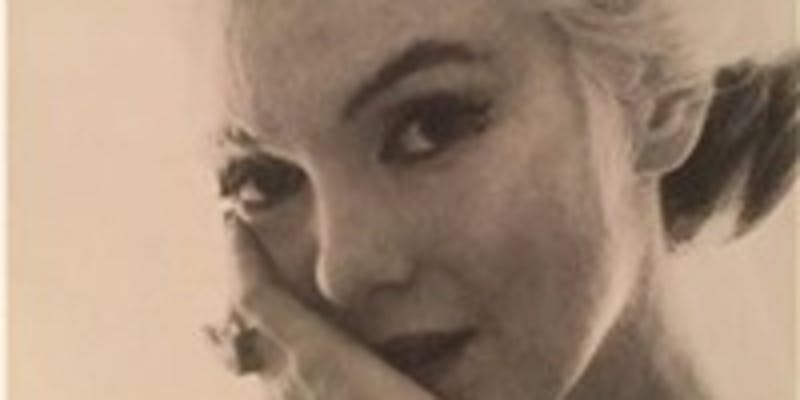 A spurious report published in UK tabloid The Sun suggests that the truth about Marilyn's death may be held in a mysterious box file.
"Private detective Becky Altringer told Sun Online how she discovered the box of papers 'restricted until 2039' which she believes may contain the answers as to how and why the screen legend died back in 1962 – in a university library in Los Angeles.  


The strange box belongs to Marilyn's personal psychiatrist Dr Ralph Greenson … 'Box 39' is stored in the special collections section of UCLA library but sealed to the public until 2039 – although the list of contents – which is public – shows it contains various documents and letters relating to Marilyn.


'I'm 100% positive Marilyn Monroe did not commit suicide – not if you go by all the facts of the case,' Becky revealed.
'There's so many unanswered questions and there shouldn't be. Marilyn Monroe was the only person whose organs and tests and everything that had been with her death disappeared. How does this happen unless it's a cover up?'"
However, the box is not as mysterious as Ms Altringer seems to believe. All those documents were made available to Donald Spoto while writing his biography of Marilyn, published in 1992. After Spoto alleged that Greenson had accidentally killed Marilyn with an enema (a theory which has found little favour with medical experts), his surviving relatives decided to seal the documents. The theory proposed by author Donald Wolfe and others that Greenson killed Marilyn by 'hot-shot' has also been widely criticised.
In fact, 'Box 39' consists mostly of Greenson's correspondence with fellow psychiatrists Dr Anna Freud and Dr Marianne Kris, who had also treated Marilyn in the past. As another Monroe biographer, Gary Vitacco-Robles (who is also a practicing psychotherapist) points out, Spoto should have focused more on Marilyn's physician, Dr. Hyman Engelberg, and his liberal use of prescriptions.
And regarding Altringer's claim that Marilyn's organs were removed, only tissue samples were taken and their disposal was standard procedure in 1962. Donald McGovern, author of Murder Orthodoxies: A Non-Conspiracist's View of Marilyn Monroe's Death, comments further on her autopsy:
"In his memoir, Dr. Thomas Noguchi noted that Dr. Raymond J. Abernathy, the head toxicologist at the time, tested Marilyn's blood and her liver but did not test the organ dissections since the results clearly indicated an ingested overdose and suicide … Marilyn's liver contained three times the volume of barbiturates than her tested blood. Therefore, Marilyn was not administered a hot shot and certainly not directly into her heart. The branch of pharmacology known as pharmacokinetics explains scientifically why the volume of barbiturates in Marilyn's liver precludes the use of an enema and an injection."