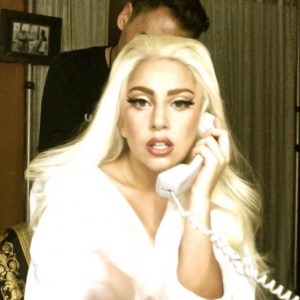 Lady Gaga responded to criticisms of her recent weight gain via Twitter last night, sharing a photo of Marilyn with this quote, accompanied by a message from Gaga: 'And thank to my fans who love me no matter what, and know the meaning of real beauty & compassion. I really love you.'
The supposed MM quote has been circulating on the internet for a few months.  However, it's 100% fake, as Size Zero wasn't introduced until 1966, four years after Marilyn died.
While I fully support Gaga over her weight issues, and detest the incessant media bullying of young women, it's a little ironic that she has chosen this quote in her own crusade against misrepresentation.