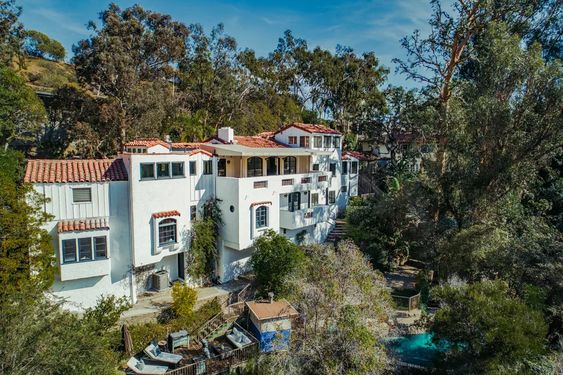 Any property with a connection to Marilyn, however spurious, will always make headlines when it goes on the market.  And as Curbed LA reports, this 4-bed, 4-bath hillside home at 2393 Castilian Drive – now on sale from Coldwell Banker at $2.4 million – served as a hideaway for Marilyn and Joe DiMaggio when their much-publicised romance began in 1952.
Although not her official address – Marilyn moved several times in that year alone – the house (which was considerably larger than her usual bachelorette-style residences) gave her some privacy to spend time with Joe whenever he came to town. It is situated near the Hollywood Bowl in the exclusive Outpost Estates suburb, and rent checks signed by Marilyn in September 1952 and January 1953 have since made their rounds on the auction circuit.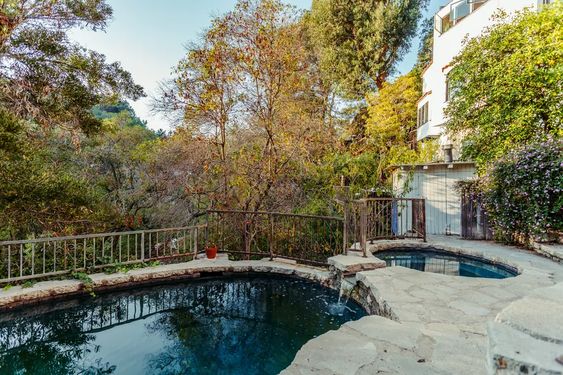 Marilyn may also have been reminded of a previous house near the Hollywood Bowl, at 6812 Arbol Drive. It was the first home seven year-old Norma Jeane shared with mother Gladys in 1933. Unfortunately Gladys' finances were overstretched when she bought the property, and while both were happy there at first, it would not be the dream home they both hoped for. Arbol Drive was later razed to make way for an extension of the Hollywood Bowl gardens,  but Selma Elementary School, which Norma Jeane attended at the time, is still open today.
UPDATE: The property has been sold for $2.727 million (exceeding the asking price by around $300K.)