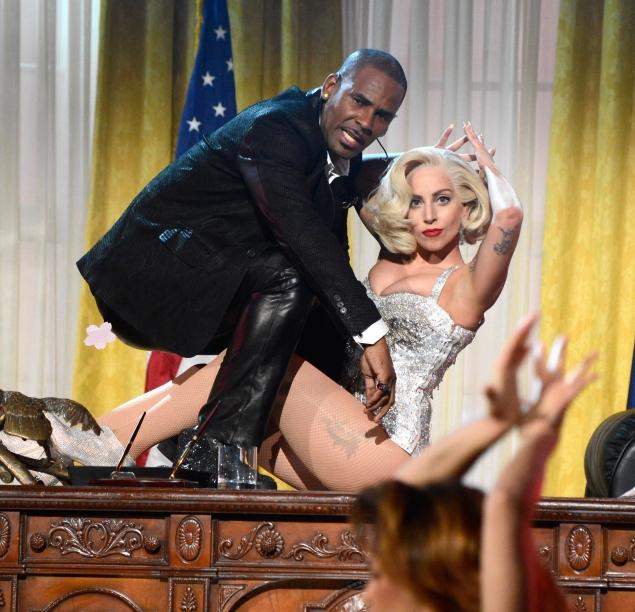 Lady Gaga performed her latest single, 'Do What U Want' – a duet with R. Kelly – at last night's American Music Awards. In this latest dramatisation (she and Kelly simulated sex on last week's Saturday Night Live) Gaga played a White House intern who has a fling with the president (Kelly), who then dumps her.
Shades of President Clinton and Monica Lewinsky there. However, the blonde wig she wears is strikingly reminiscent of MM. In fact, one of Kelly's lines in the song is 'You're the Marilyn, I'm the president/And I love to hear you sing, girl.'
'In this R&B-esque dance cut,' comments RockGenius.com, 'Lady Gaga compares letting the media talk about her any way they want to giving explicit romantic consent.' It may be that she is also trying to criticise the sexual exploitation of women.
However, some may feel that, on the 50th anniversary of John F. Kennedy's death, this is just another cheap stunt at the expense of those no longer with us, and unable to tell their own stories.
Personally, I found Lana Del Rey's 'National Anthem' video from 2012 – where she briefly impersonates Marilyn, before playing Jackie Kennedy in a meditation on the Camelot years – far more powerful. What do you think?