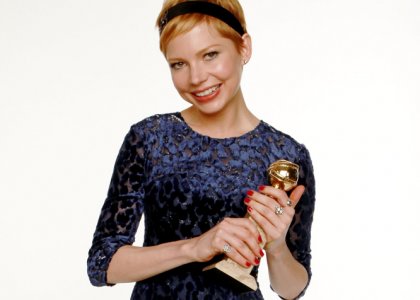 A small gossip item, related to Michelle Williams' victory at the Golden Globe Awards, appears in the New York Daily News:
'Williams won a Best Actress Globe for her portrayal of Marilyn Monroe in "My Week With Marilyn," and we hear that last week, fashion designer Jean-Paul Gaultier sent the actress a Globes good-luck gift that was kinky but apparently effective: one of 60 limited-edition Piper Heidsieck Champagne bottles he'd dressed in a black leather sheath and studded crystal fishnet stockings. Monroe once famously said she began "every morning with a glass" of Piper-Heidsieck.'
Actually, I'm pretty sure Marilyn preferred Dom Perignon. But it's the thought that counts!