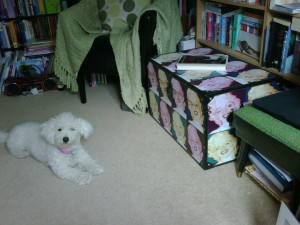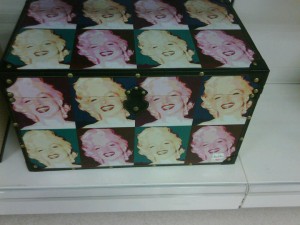 Retails at £40 (there is also a smaller size), photographed by proud owner and ES Blog reader Michelle Morgan of Northamptonshire.
As some of you will know already, Michelle is the author of Marilyn Monroe: Private and Undisclosed (2007), one of the best biographies around.
And before you ask, that's not the ghost of Maf-Honey on the carpet, but Michelle's very own Betty the Bichon!