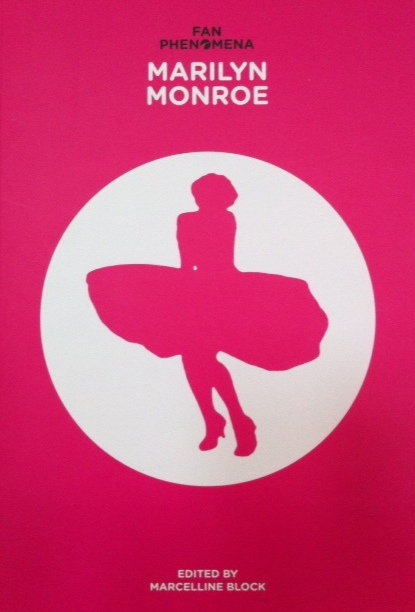 'Fan Phenomena' is an ongoing series from Intellect Books, a Bristol-based publisher with an international outlook. Since 2013, they have covered a variety of subjects with huge fan followings – including sci-fi movie franchises and TV shows, as well as more cultish offerings like Twin Peaks and The Big Lebowski. Fictional characters, such as Sherlock Holmes, and celebrities including Audrey Hepburn, have also been re-examined – with figures as diverse as Jane Austen and James Dean projected as future titles.
Marcelline Block, who has edited numerous books related to film, approached me in 2012 – a year which marked the fiftieth anniversary of Marilyn Monroe's death, reviving public interest in her life and personality. From the outset, Marcelline showed the utmost respect for both Marilyn and her admirers. In contrast to many in the mainstream media, she understands that fans are not just 'geeks', and their knowledge and creativity helps to keep art alive. The result is a quirkier, more intimate look at the icon than is generally depicted.
Fan Phenomena: Marilyn Monroe combines academic essays about how Marilyn is being represented today – including her Youtube presence, influence on contemporary fashion, and recent portrayals in the biopic My Week With Marilyn, and the TV series Smash – and interviews with fans, including collectors Scott Fortner and Melinda Mason, impersonator Suzie Kennedy, memorabilia expert Marijane Gray, and fan-club owner Mary Sims. These personal testimonies were a highlight for me, partly because over the years, we have all supported each other in different ways.
My own contribution is an extract from The Mmm Girl, focusing on Marilyn's love affair with the camera. While Fan Phenomena: Marilyn Monroe is not a biography, it brings new insight to Marilyn's undying appeal, and provides an up-to-date companion piece for earlier cultural studies like American Monroe and The Immortal Marilyn.