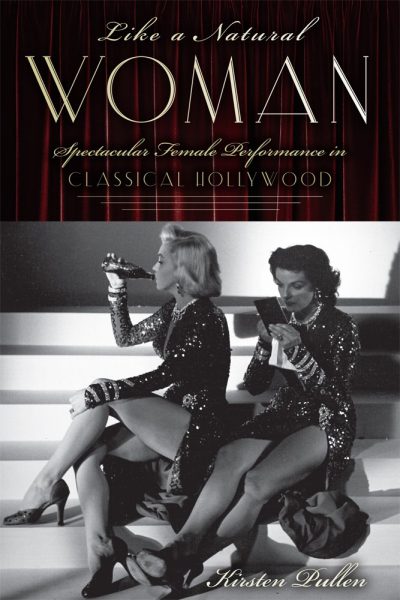 Some recent academic titles, focusing on Marilyn among other stars of old Hollywood, caught my eye recently. Ed Clark's photo of Marilyn and Jane Russell on the set of Gentlemen Prefer Blondes graces the cover of Kirsten Pullen's Like a Natural Woman: Spectacular Female Performance in Classical Hollywood (2014.) The same image was recently used in an ad campaign for Coke. In her introduction, Pullen discusses a characterisation of Marilyn's that is generally overlooked: that of the ambitious showgirl, Vicky Parker, in There's No Business Like Show Business.
Ana Salzberg's Beyond the Looking Glass: Narcissism and Female Stardom in Studio-Era Hollywood (2014) includes a chapter entitled 'Marilyn Monroe: The Last Glimmering of the Sacred', in which she argues that Marilyn 'both inherited and surpassed a cinematic legacy of the ideal feminine.'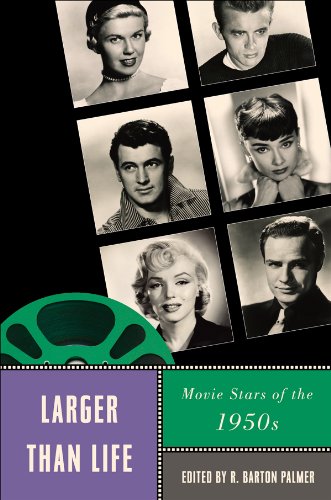 Larger Than Life: Movie Stars of the 1950s (2010) is edited by R. Barton Palmer. Part of a Rutgers University Press series, 'Star Decades: American Culture/American Cinema', it includes an essay by Matthew Solomon, 'Reflexivity and Metaperformance: Marilyn Monroe, Jayne Mansfield and Kim Novak.' The cover features an unusual wardrobe test shot of Marilyn in Gentlemen Prefer Blondes, alongside other stars of the era.