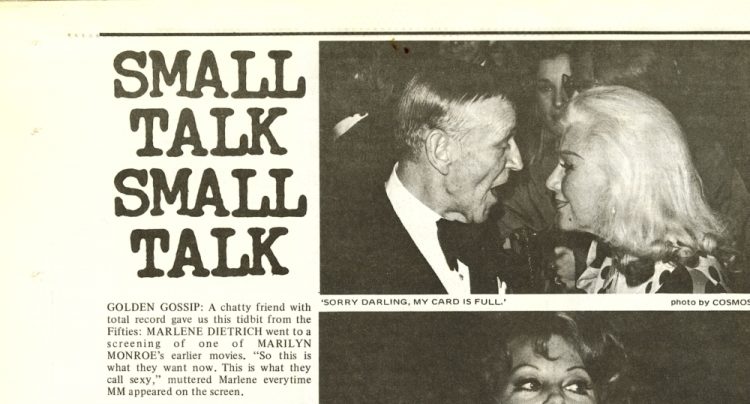 Founded in 1969, Andy Warhol's Interview was the magazine to be seen in for nearly forty years. Although it ceased publication last year, Interview still has an online presence and earlier this week, a snippet from the past was discovered.
"As a notable admirer of Marilyn Monroe's, Andy Warhol was sure to get some of the juiciest gossip in his celebrity circle. While he was still Editor-in-Chief of Interview, alongside Paul Morissey and Fred Hughes, he buried a drama bomb of information in the 'Small Talk' section of the June 1973 issue involving Marlene Dietrich and M.M herself. However, not one of the contributing editors took credit for the gossip; they instead chose to keep the source anonymous … According to the 'Small Talk' column, Dietrich attended a screening of one of Monroe's earlier films and talked through every one of her scenes, mumbling: 'So this is what they want now. This is what they call sexy.'"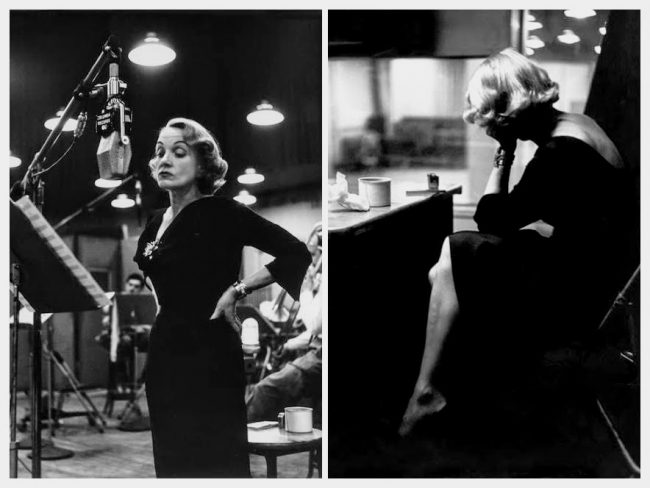 Eve Arnold, who photographed Marlene at work in a recording studio for Esquire magazine in 1952, recalled that when she later met Marilyn, the subject of Dietrich came up: "Marilyn asked – with that mixture of naïveté and self-promotion that was uniquely hers – 'If you could do that well with Marlene, can you imagine what you could do with me?'"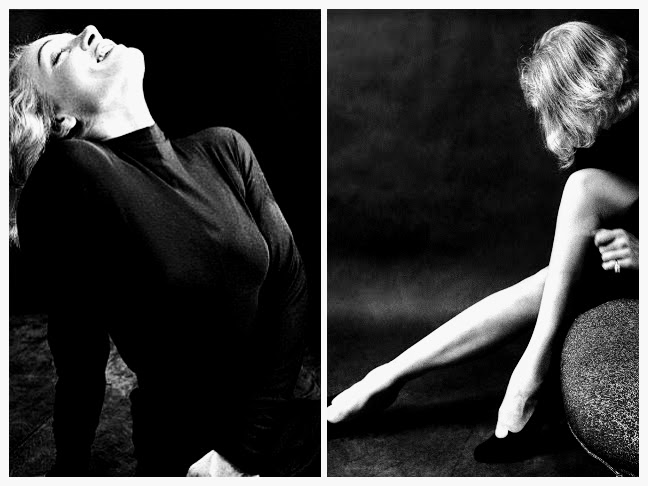 Another photographer who worked with Dietrich was Milton Greene, who later became Marilyn's business partner. In 1955, he invited Marlene to a New York press conference to announce the formation of their new company, Marilyn Monroe Productions.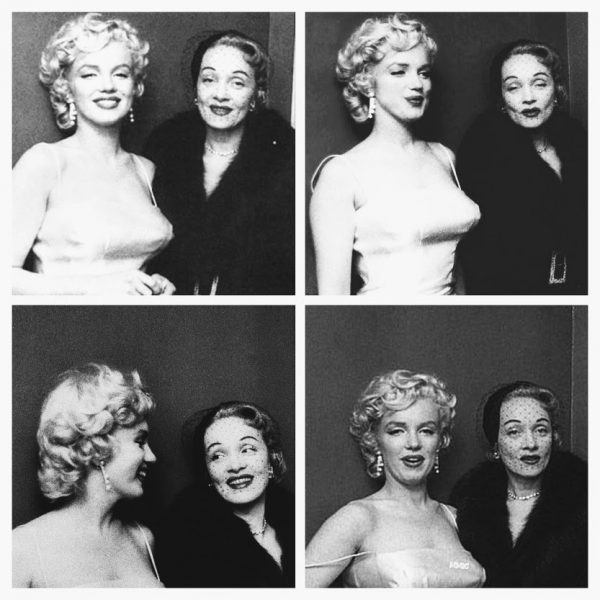 Like all stars (Marilyn included), Dietrich was naturally competitive. But although she may have briefly 'thrown shade' in Marilyn's direction – to use a term that didn't exist back then – there's no sign of any rancour between them in these photographs.
In 1957, Marilyn was offered the lead role in a remake of The Blue Angel, which had made Marlene a global star many years before. That never came to pass, but a year later, Marilyn would recreate the character in her 'Fabled Enchantresses' photo session with Richard Avedon, although out of respect for Dietrich, she later asked the photographer to withdraw the images and they were not made public until long after Marilyn died.
Marilyn would take a leaf out of Marlene's playbook again in 1962, asking costumer Jean Louis to recreate the beaded 'nude' dress he had made for Dietrich to wear during nightclub performances. Monroe's version became immortalised that May, when she sang 'Happy Birthday Mr President' to John F. Kennedy at Madison Square Garden.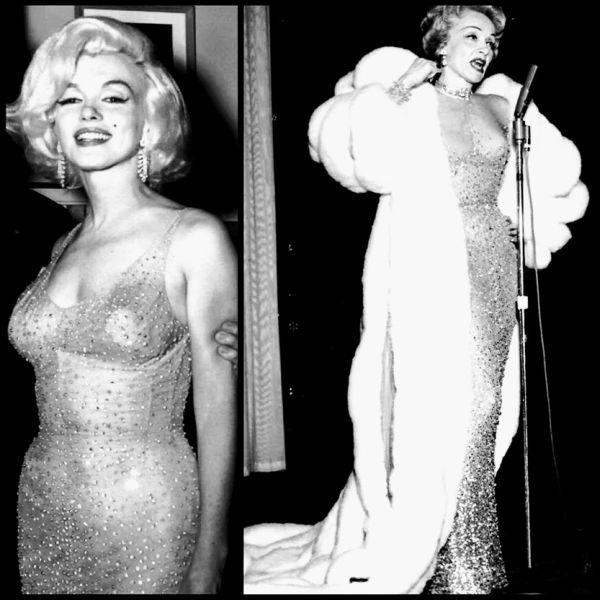 Whatever Marlene's initial thoughts on Marilyn may have been, she would remember her admiringly, writing in her 1987 memoir: "Marilyn Monroe was an authentic sex symbol, because not only was she 'sexy' by nature but she also liked being one – and she showed it."