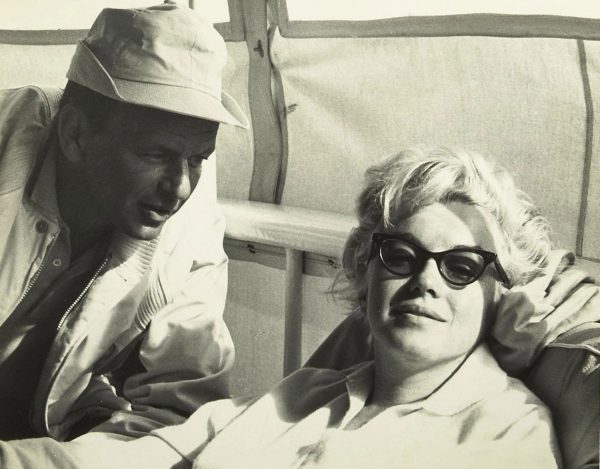 This year marks the centenary of another man in Marilyn's life: Frank Sinatra. The anniversary is being marked by a slew of publications, including Sinatra: The Chairman. Second in a biographical series by James Kaplan, this tome is 992 pages long, and has been previewed in the New York Daily News.
"During Sinatra's dalliance with Monroe, there are conflicting reports as to who wanted it more. Kaplan sides with Milt Ebbins, a talent manager, who claimed, 'There was no doubt that Frank was in love with Marilyn.'

'Yeah, Frank wanted to marry the broad,' Jilly Rizzo, Sinatra's chief henchman, said. 'He asked her and she said no.'"
However, Kaplan's claim that Frank wanted to marry MM – 'to save her from herself' – is nothing new. J. Randy Taraborrelli previously suggested this in his 1997 book, Sinatra: The Man Behind the Myth. Kaplan also speculates that others believed the opposite – that it was Marilyn who pursued Frank – but the sources for this allegation are not named in the article.
In his 1992 biography of MM, Donald Spoto argues that Frank was 'apparently the more smitten' in their on-off romance. Milton Ebbins told Spoto that in 1961, Sinatra failed to show up for lunch with President Kennedy at Peter Lawford's home, because Marilyn – who was briefly Sinatra's house-guest in Los Angeles – had gone out without telling him.
'It wasn't worry for her safety,' Ebbins recalled, 'he was just that jealous of her whereabouts! To hell with the president's lunch!'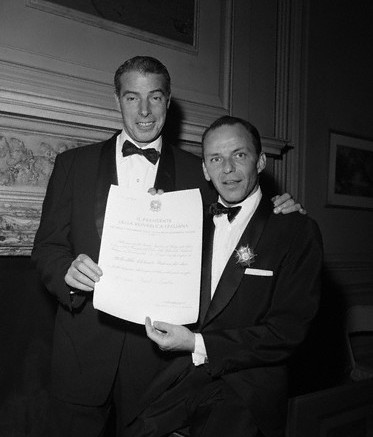 In Sinatra: The Chairman, Kaplan repeats the long-held assertion that the romance ended after Marilyn grew closer to her ex-husband, Joe DiMaggio. This led to a rift between Joe and Frank, ending a long friendship. However, Marilyn told reporters that there was 'no spark to be rekindled' with DiMaggio.
After Marilyn died, Frank was furious that Joe did not invite him to the funeral. Kaplan reiterates the long-held rumour that Sinatra – along with the Lawfords, Ella Fitzgerald, and even Mitzi Gaynor – were turned away from the ceremony. However, contemporary news reports did not mention this at all.
So did Sinatra propose to Marilyn? Based on all available evidence, I think not. Although Frank may have entertained thoughts of marriage, I don't believe Marilyn was ready to commit herself. And after his failed marriage to another Hollywood beauty – Ava Gardner – I suspect he wasn't about to risk more heartache.
Perhaps the last word should go to legendary columnist Liz Smith, who knew Sinatra well:
"I would take issue with some of Kaplan's observations about Ava Gardner and particularly Marilyn Monroe — believe me, if Sinatra really proposed to MM and she refused him, it wasn't because she was 'saving' herself for re-marriage to Joe DiMaggio. But in the face of the rest of this compelling book, that's real nit-picking."