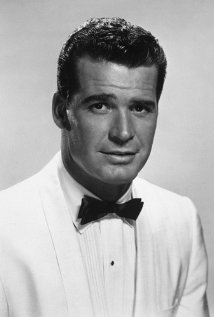 Actor James Garner, who first found fame as a comedic cowboy in the 1950s TV series, Maverick, has died aged 86. His most popular role was that of private detective Jim Rockford in the long-running series, The Rockford Files. He also made over fifty films, including The Great Escape, Victor/Victoria, Murphy's Romance, Sunset (as Wyatt Earp) and Maverick (a big-screen remake, starring Mel Gibson.) One of Garner's final roles was in The Notebook (2004.) He is survived by his wife of 58 years, Lois Clarke, and two daughters.
Garner is best-known to MM fans as Doris Day's leading man in Move Over Darling, the 1963 remake of Marilyn's unfinished last film, Something's Got To Give. What readers may not recall, however, is that Garner was originally chosen to star alongside Monroe, as Ted Schwarz explained in his 2010 biography, Marilyn Revealed.
"James Garner demanded $200,000 to do the picture, but Fox thought he was a $150,000-a-picture actor and would pay him no more. He quit. Then, in the convoluted thinking of Hollywood, the new producer, a man named Henry Weinstein, turned to Dean Martin that March, paying Martin double what Fox had wanted to pay Garner."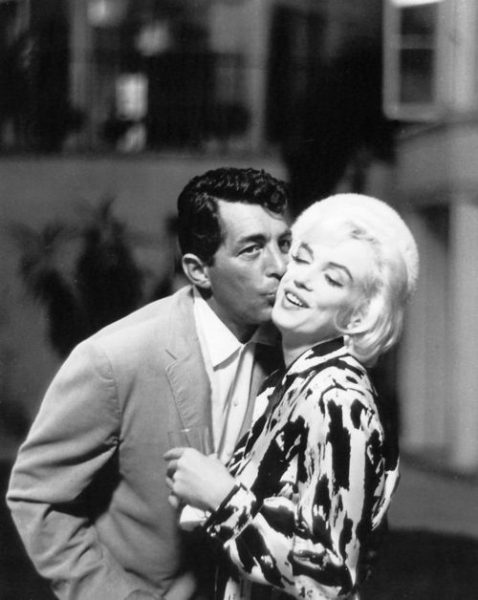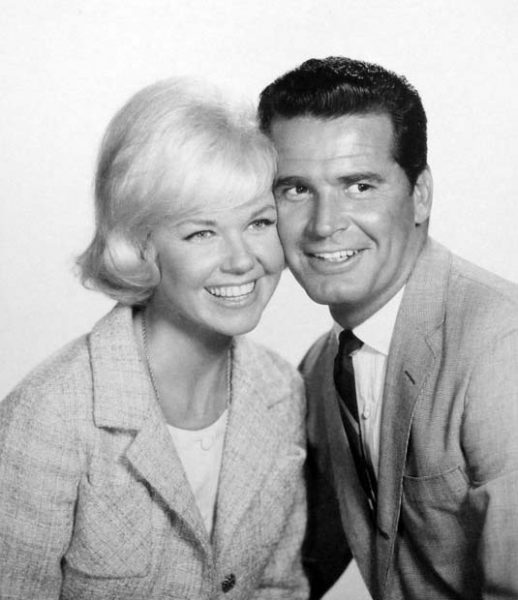 Garner commented on both projects in his autobiography, The Garner Files (2012.)
"The best part of this remake of the 1940 screwball comedy My Favourite Wife was Doris Day. I'd been slated to make it as Something's Got to Give with Marilyn Monroe, but I did The Great Escape instead, so Dean Martin took my part. Twentieth fired Marilyn for chronic tardiness and stopped production, retitled it Move Over Darling, and made it with me and Doris.

Doris didn't play sexy, she didn't act sexy, she was sexy. Which is better in the bedroom than a lot of things. And Doris was a joy to work with."
After Marilyn was fired, executives at Fox spread the rumour that her work on the film was 'unwatchable.' However, footage from Something's Got to Give, uncovered in 1990, shows Marilyn looking better than she had done in years. Her screen chemistry with Dean Martin was evident, and the opening scene, in which she greets her long-lost children after being rescued from a shipwreck, ranks among her finest work.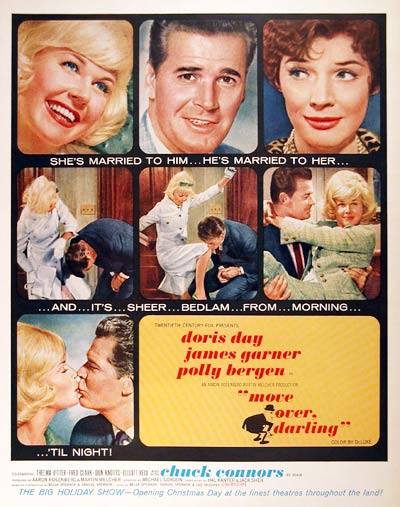 However, there is something undeniably stilted and weary about Something's Got to Give – perhaps a combination of the hackneyed script, and George Cukor's indifferent direction. Move Over Darling is a briskly efficient 1960s rom-com, though lacking some of the star-power Marilyn could have brought. Patrick Samuel compared the two versions in a 2011 review for Static Mass Emporium:
"Despite its shortcomings it has its charm and moments of fun but misses what Monroe and Martin brought to the unfinished Something's Got To Give; sensuality and a high doses of sex appeal. Although, from watching what remains of Something's Got To Give, it misses the charm and fun of Move Over Darling! Cukor's version is sombre and swings more toward melodrama than screwball comedy. If only there was a way to move something over."