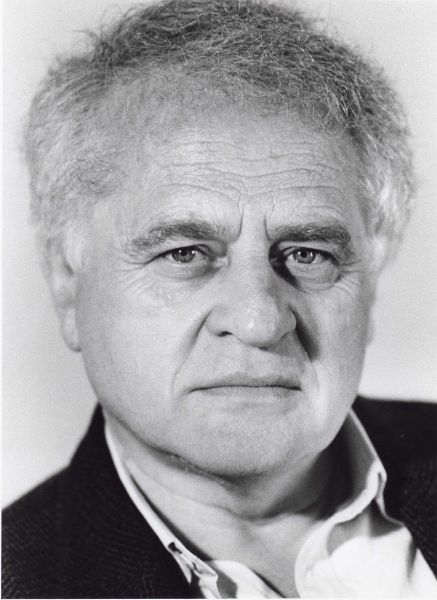 Jakob Garfein was born into a Jewish family in the former Czechoslovakia in 1930. While he was still a boy, his entire extended family was killed in the Holocaust. After being detained in 11 concentration camps, he was liberated at Bergen-Belsen and in 1946, was one of the first five Holocaust survivors to arrive in the US.
Jack, as he was known, lived with an uncle in New York and studied acting at the Dramatic Workshop. He later joined the American Theatre Wing to study directing with Lee Strasberg. In 1955, he joined the Actors Studio where he met his future wife, actress Carroll Baker. (In 1956, Baker found stardom as Baby Doll, a role Marilyn had wanted. Bearing no ill will, Marilyn helped to promote the film.)
He directed two films: The Strange One (1957), and Something Wild (1961), starring Carroll Baker as a young rape victim held captive by the man who rescued her from suicide. The couple, who had two children, divorced in 1969. Garfein had two more children from his second marriage.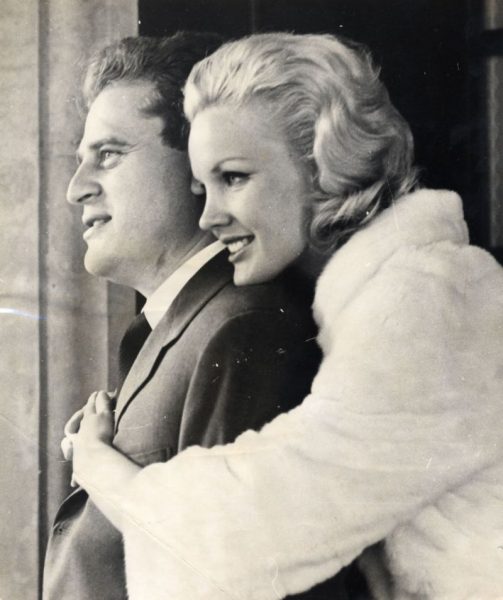 Garfein became director of the Actors' Studio's Los Angeles branch (which opened in 1966.) In 1978, he founded the Harold Clurman Theatre in New York. He also taught method acting for more than forty years, including at Le Studio Jack Garfein in Paris, and published several books about acting. In 2010 he appeared in The Journey Back, a documentary exploring his wartime experiences.
In August 2019, the 89-year-old Garfein married 42-year-old pianist Natalia Replovsky. The couple had been living together for four years. He died of complications of leukaemia on December 30, 2019.
Garfein shared his memories of Marilyn Monroe in a 2014 interview with film writer Kim Morgan (which you can view here), revealing that Marilyn had approached him at the Actors Studio after Lee Strasberg suggested he accompany her to buy new clothes. She asked Jack to take her hand, but fearing recognition, he declined. After they had stopped in a coffee shop and went unnoticed, he changed his mind.
While trying on clothes in a boutique, Marilyn teased Jack, constantly asking him to zip or button up the dresses. This made him very nervous, but he admitted to Morgan that Marilyn was not being 'directly seductive' but merely having fun, 'a woman enjoying life.' (She was not involved with Arthur Miller yet, Jack said.)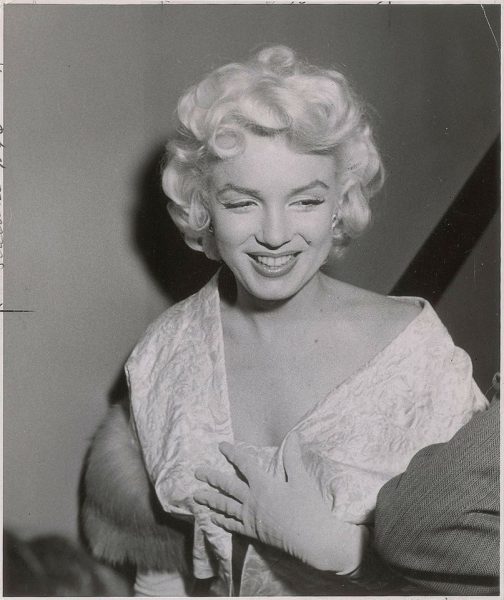 She then walked him home, and when he rather awkwardly said goodbye, she laughed and asked him to call her a taxi. She then kissed him lightly and left. She later asked him to escort her to the East of Eden premiere, but he was unable to do so. He subsequently met her numerous times, the last time being several years later, when she was dining at the La Scala restaurant in Beverly Hills with her publicist, Pat Newcomb.
Jack remarked that he was surprised to see her without a date on a Saturday night. 'What do you want me to do, Jack?' she replied. He encouraged her to go to Paris and escape the Hollywood whirl. 'Would you leave your wife and go with me?' she asked, and he said no.
She then recalled their trip to the boutique and something he said that day which had stayed with her. 'Do you remember what it was?' she asked him. He did not, but pretended he did. 'You're lying, Jack,' she said. He was travelling back from Europe to the US some time later when he heard that Marilyn had died, and his first thought was to wonder again what he had said to her that day. Over the years, friends encouraged him to seek help from a hypnotist, but he never recalled it.
'She loved the mystery between a man and a woman,' he said of Marilyn over fifty years later, with fond amusement. Interestingly, Carroll Baker recounted another version of the final encounter with Marilyn – although she didn't mention Jack being there. However, she did remember an earlier meeting at the Actors Studio, when all the men present (her husband included) swarmed around Marilyn.