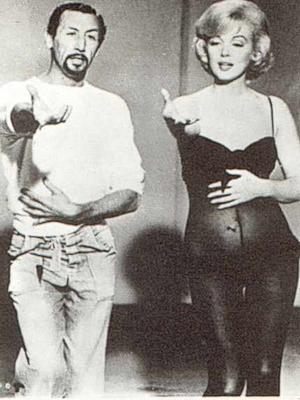 "The Jazz/Musical Theatre Dance Program of the School at Jacob's Pillow (Becket, MA) is presenting works that Chet Walker has created in the Jack Cole tradition in two final performances: a free presentation on the Inside/Out Stage on Saturday, Aug. 21, at 6:15 and a sold-out benefit concert in the Ted Shawn Theatre on Sunday, Aug. 22, at 8pm."
Jack Cole was Marilyn's choreographer and trusted friend, working with her on Gentlemen Prefer Blondes (1953) and throughout her dazzling career.
Among their most memorable collaborations are Diamonds are a Girl's Best Friend and My Heart Belongs to Daddy.
Debra Levine profiles Cole in today's Huffington Post
Read her Los Angeles Times article from 2009, examining Cole's fruitful partnership with Marilyn.