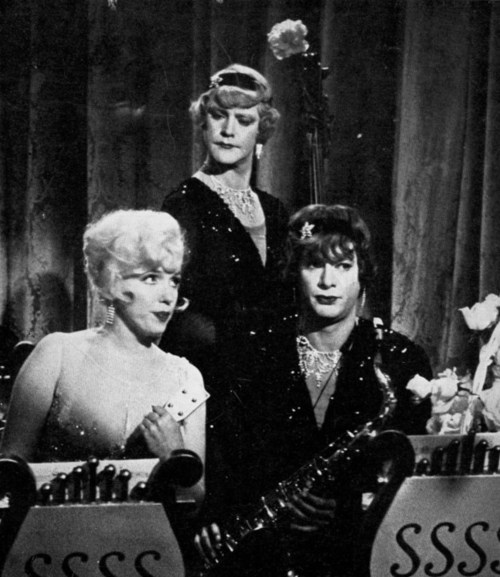 Sugar Kane, as played by Marilyn in Some Like It Hot, is actually Sugar Kowalczyk from Sandusky, Ohio – as Matt Westerhold notes in a piece for the Sandusky Register about his hometown's movie connections.
"I enjoy it when Sandusky is the center of attention, and always get geeked when I hear mention of our city on TV shows and films. I loved it the first time, and ever since, when I heard Marilyn Monroe in the movie Some Like It Hot, say, 'Imagine me, a smalltown girl from Sandusky, Ohio, (marrying the heir to the Shell Oil Co.).'"
He's got the gist of it, but here's the exact dialogue from the scene in which, after singing 'I Wanna Be Loved By You' in a Florida hotel, Sugar receives a bouquet from her admirer and eagerly shares the news with her best pals, Daphne and Josephine…
SUGAR: Josephine, just imagine. Me, Sugar Kowalczyk from Sandusky, Ohio, on a millionaire's yacht. lf my mother could only see me now.

DAPHNE: l hope my mother never finds out.