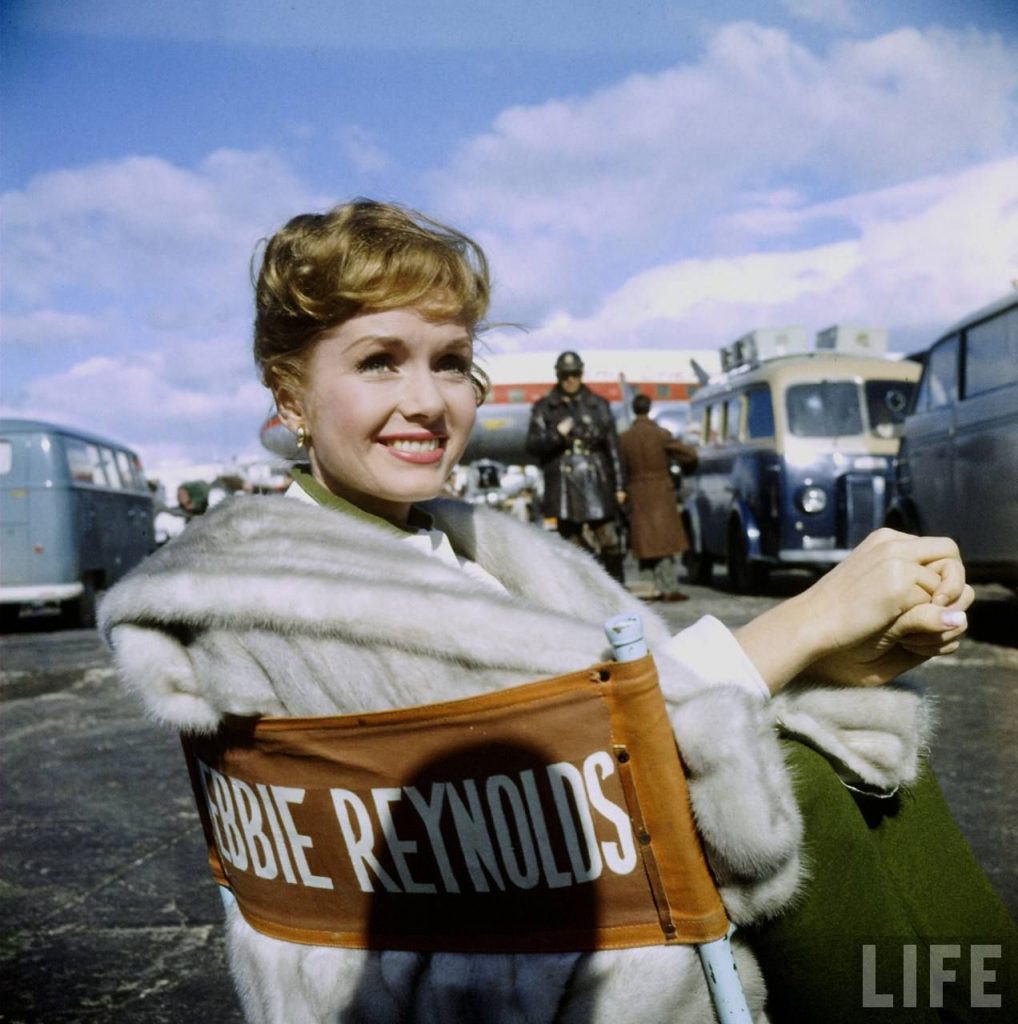 Debbie Reynolds, star of Singin' in the Rain and other classic Hollywood musicals, has died after suffering a stroke, aged 84 – just one day after her famous daughter, Carrie Fisher, also passed away.
She was born Mary Frances Reynolds in El Paso, Texas in 1932. As a child she moved with her family to Los Angeles, and was crowned Miss Burbank in 1948. She began her career at Warner Brothers, where she was renamed Debbie.
In Three Little Words (1950), a nostalgic musical about the heyday of Tin Pan Alley, she played Helen Kane, the singer famed for her 1928 hit, 'I Wanna Be Loved By You' (later revived by Marilyn Monroe in Some Like It Hot.)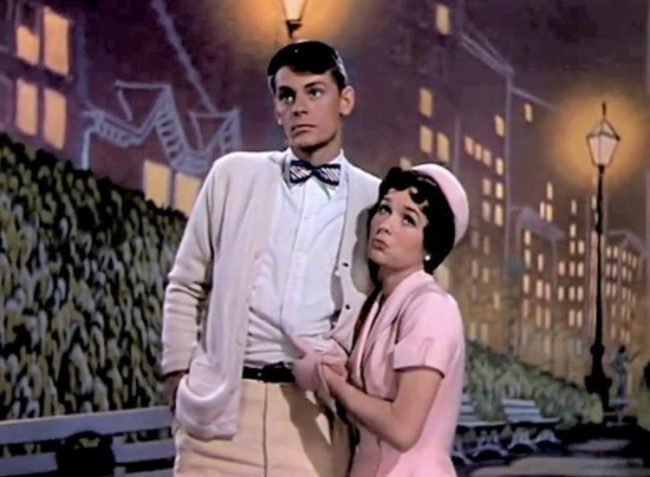 After moving to MGM, Debbie's big break came when she was cast in her first dancing role, as chorus girl Kathy Selden in Singin' in the Rain (1952), recently named as the all-time Greatest Movie Musical (and fifth-greatest movie overall) by the AFI. She went on to star in Frank Tashlin's Susan Slept Here (1954), and with Frank Sinatra in The Tender Trap (1955.)
In 1956, she played a bride-to-be in The Catered Affair. That year, her marriage to singer Eddie Fisher was feted by Hollywood's fan magazines as the dawn of a new, all-American golden couple. They were swiftly paired in Bundle of Joy, with Debbie playing a shopgirl who takes in an abandoned baby.
Their daughter Carrie was born in 1956, followed by son Todd in 1958. He was named after Eddie's mentor, theatrical impresario Mike Todd, who died in a plane crash soon after. The Fishers' seemingly idyllic life was shattered in 1959, when Eddie left Debbie for Mike Todd's widow, Elizabeth Taylor. The scandal rocked Hollywood, although the two women resumed their friendship after Taylor divorced Fisher a few years later. Debbie married the millionaire businessman, Harry Karl, in 1960.
Debbie was the best-selling female singer of 1957, thanks to her hugely popular theme from Tammy. She later released an album, and went on to appear in Henry Hathaway's How the West Was Won (1962), and opposite Tony Curtis in Goodbye Charlie (1964), in a role first offered to Marilyn Monroe.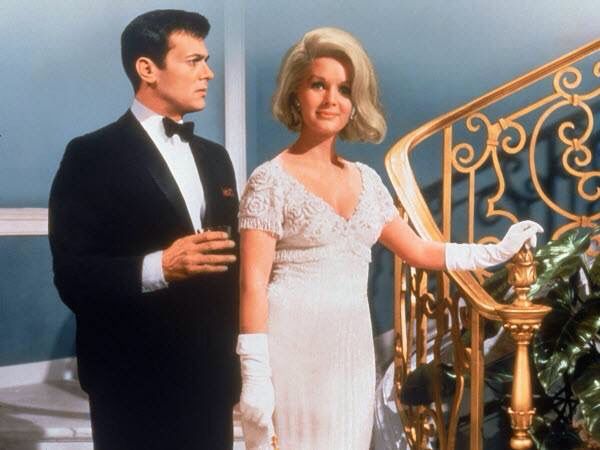 In later years, Debbie would claim that evangelist Billy Graham approached her in 1962, after experiencing a premonition that Marilyn's life was in danger. As Debbie did not know Marilyn well, she instead contacted a mutual friend, hairdresser Sydney Guilaroff, who allegedly spoke with Marilyn by telephone just hours before her death.
"She was a gentle, childlike girl who was always looking for that white knight on the white horse," Debbie said of Marilyn, adding, "And why not? What sex symbol is happy?" Debbie also claimed that they attended the same church, although no further details have been uncovered.
Throughout the 1960s, Debbie played a three-month residency in Las Vegas each year. Her performance in The Unsinkable Molly Brown (1964) earned her an Oscar nomination. Her second marriage ended in 1973. Four years later, her daughter Carrie Fisher found fame In her own right as Princess Leia in Star Wars.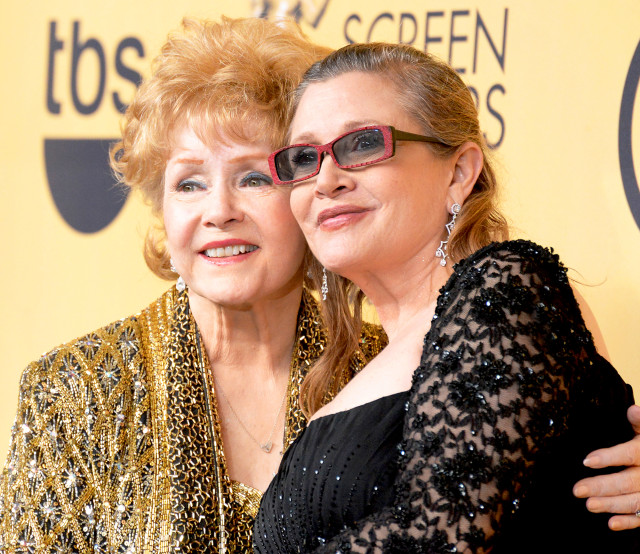 Carrie would later become an acclaimed author. Postcards From the Edge, a novel about her close, if occasionally fractious relationship with her celebrated mother, was filmed by Mike Nichols in 1990, with Meryl Streep and Shirley MacLaine in the leading roles. Todd Fisher has also worked extensively in film, as well as assisting his mother with her business ventures.
The Debbie Reynolds Dance Studio opened in Los Angeles in 1979, and is still thriving. Her third marriage, to real estate developer Richard Hamlett, ended in 1996. She starred in several Broadway musicals and appeared in numerous television shows, including The Love Boat, Hotel, The Golden Girls, Roseanne, and Will & Grace. A former Girl Scout leader, she has also worked tirelessly for AIDS and mental health charities.
Debbie played herself in The Bodyguard (1992), and was reunited with Elizabeth Taylor for a 2001 TV movie, These Old Broads. One of her final roles was as Liberace's mother in Behind the Candelabra (2013.) Her memoir, the aptly-titled Unsinkable, was published in 2015; and a new documentary, Bright Lights: Starring Carrie Fisher and Debbie Reynolds, premiered at Cannes in 2016, and has since been acquired by HBO.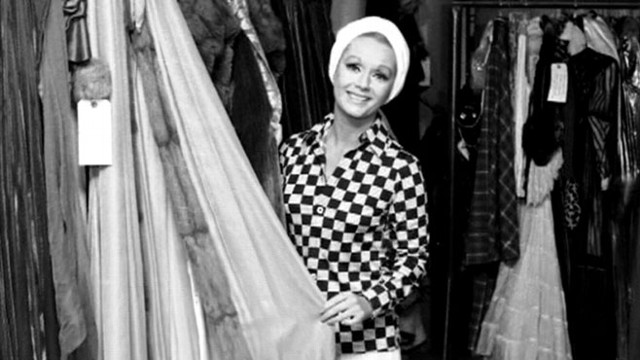 Debbie Reynolds will also be remembered fondly for her efforts to preserve the legacy of Hollywood's golden age, which began when she purchased costumes from classic films (including many made for Marilyn) at an MGM auction in 1970. Her dream of opening a movie museum was sadly never realised, and in 2011, she relinquished her collection.
Among the many Marilyn-related items sold in a two-part event at Profiles in History was the cream silk halter-dress designed by Travilla, and worn by Marilyn as she stood over a subway grate in an iconic scene from The Seven Year Itch. The dress sold for $4.6 million, a sum surpassed only by the sale of Marilyn's 'Happy Birthday Mr President' dress at Julien's last month for $4.8 million.
Although the buyer was not named, the Seven Year Itch dress is rumoured to have been purchased by Authentic Brands Group (ABG), the Canadian company which is the licensing arm of Marilyn's estate.