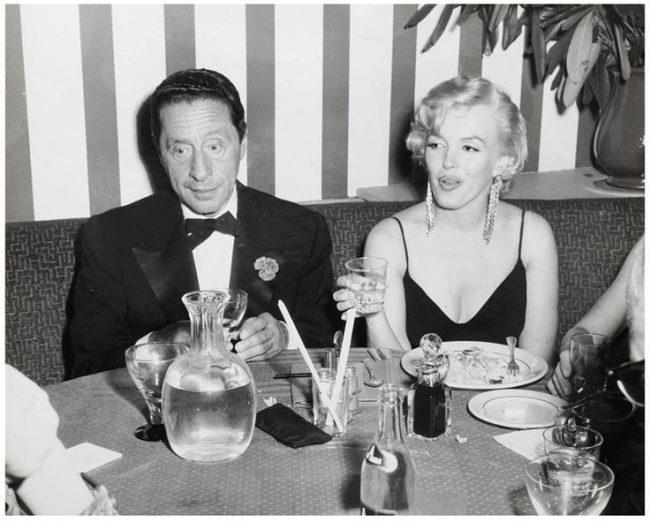 Eric Michael Gillett is staging a tribute to legendary songwriter Harold Arlen at Feinstein's at the Regency, Park Avenue, NYC, tonight, July 10, at 8.30 pm.
"Tales about Arlen were only small peeks into the window of one of the great American Songbook masters of musical richness. Arlen was a natty dresser and at a party while dancing with Marilyn Monroe, he said 'I think people are staring at us.'  She countered with 'perhaps they recognize you…'"
One of Arlen's most popular compositions, 'Over the Rainbow', as sung by Judy Garland, was played at Marilyn's funeral in 1962.