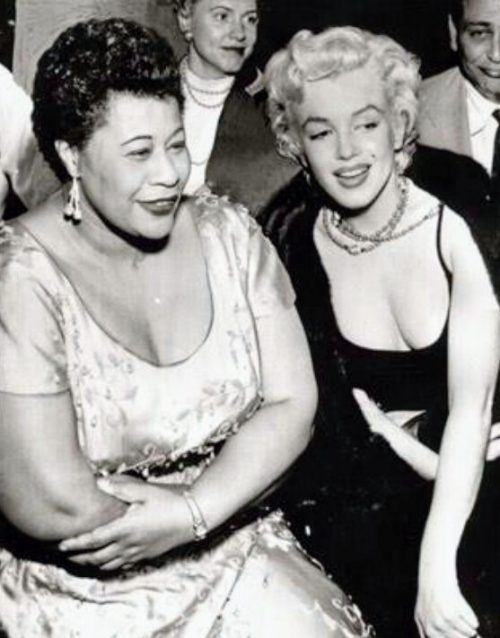 Ella Fitzgerald, Marilyn's friend and greatest musical influence, was born 100 years ago today. You can read my tribute here.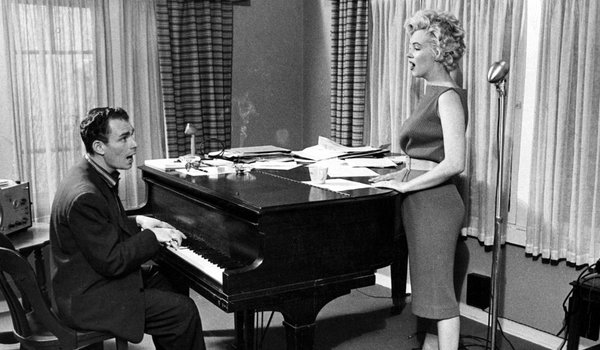 Hal Schaefer was an accomplished jazz pianist and vocal coach to Marilyn. They became close while she was unhappily married to Joe DiMaggio, and Hal was with her on the night of the infamous 'Wrong Door Raid'. He died on December 8th, 2012.
You can read my tribute to Hal Schaefer here or at Immortal Marilyn.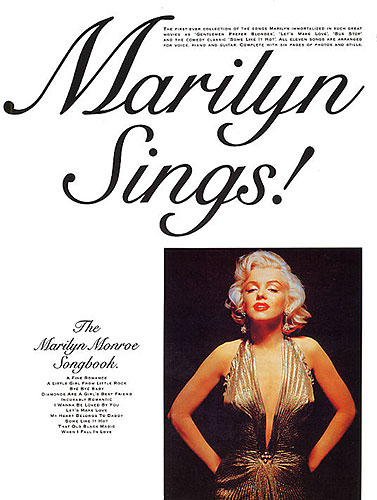 Ahead of her performance at Feinstein's in New York, jazz vocalist Rebecca Kilgore talks to Simply Showbiz about the challenges of singing standards made famous by Marilyn Monroe:
"I love [MM's] languid, understated approach. Because, myself, I don't have a big, belting kind of voice—so that softness has an appeal to me."
Over at the New York Times is a re-evaluation of Marilyn's singing career, including an interview with her pianist and arranger, Hal Schaefer:
"If you hear the record now, there's no baloney about it. She's a real singer with a big band in a studio, not some movie star they're trying to pass off as a singer."