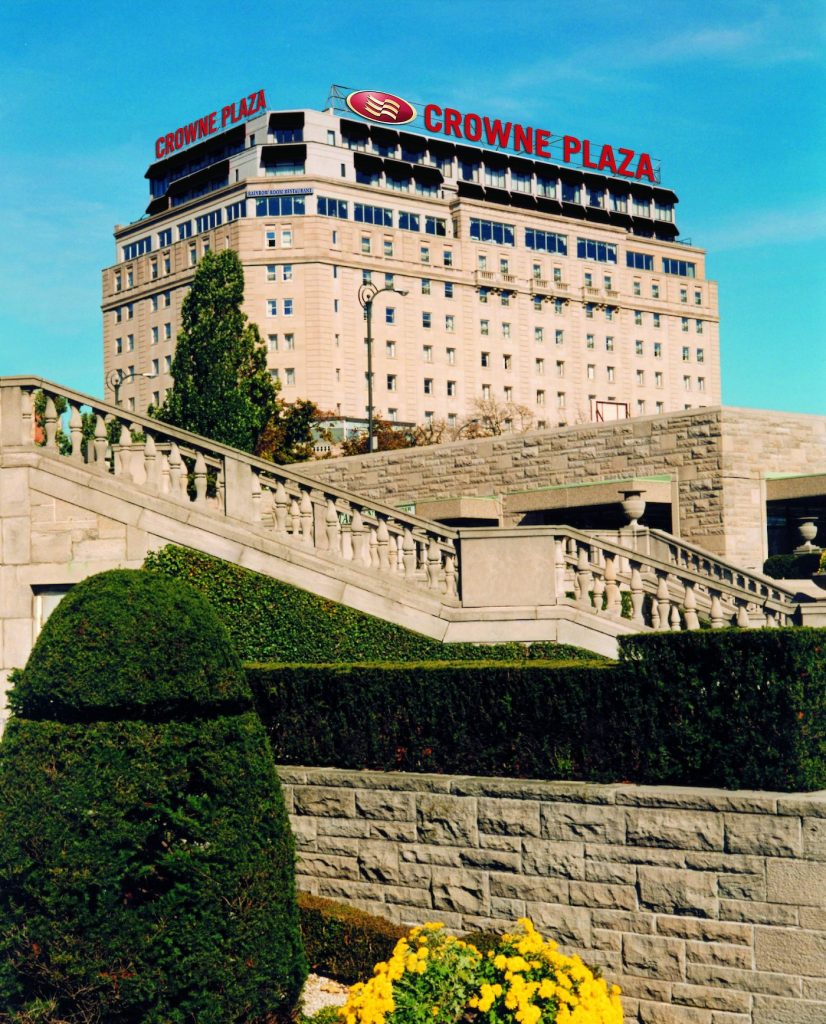 Writing for SautStar, Tony Ricciuto looks back at Marilyn's stay in the General Brock Hotel (now the Crowne Plaza), while filming Niagara in the summer of 1952.
"It's Room 801 inside the Crowne Plaza Hotel in Niagara Falls and if you play your cards right, you can sleep there, too.

It's on the eighth floor, right at the end of the hall, on the left side.

'It's more than just the room, it's the entire hotel because this is where she stayed when they were filming the movie Niagara,' said Joseph Legace, general manager of the Crowne Plaza Hotel.

In June 1952, the hotel was called the General Brock, in honour of Sir Isaac Brock, the British major general who defended Canada from the Americans in the War of 1812.

'We have taken actual photos of her when she was filming the movie and we have placed them on the eighth floor for all our guests to see,' said Legace.

When the 20th Century Fox film Niagara was shot in Niagara Falls, Monroe, Joseph Cotten and Jean Peters all stayed at the Brock.

'We are actually going to be doing historical tours of the hotel,' said Legace.

The hotel was built in 1929. It's directly across the street from the Rainbow Bridge and it's the first building American visitors may see after crossing into Canada. The hotel has changed names over the years, and while there have been a number of renovations, the eighth floor and Room 801 will always be a part of Marilyn Monroe history.

'We get guests all the time asking where did Marilyn sleep or what was her room number. We advise them to take a look on the eighth floor, there are five special pictures that were shot of her when she was here,' said Legace. 'They are quite unique and they have a little caption under them. A new picture was just sent to me recently and it shows Marilyn on our balcony.'

According to local folklore, Marilyn was known to walk around naked or sleep in the nude.

Opening the door to Room 801, it's smaller than expected. On the left there's a bathroom. There are two double beds in the room and there's a large framed black and white photograph of Marilyn that was taken at the Maid of the Mist. It was signed and dated by the photographer.

This is the bedroom of the suite where Marilyn stayed. It would have been much larger in 1952 and the view from the window showing the American Falls would have been more spectacular. Now, part of that view is blocked by new construction that has gone up around the hotel."
Photos from the 'Marilyn Suite' were posted by a member of Everlasting Star forum in 2011. You can view them here.