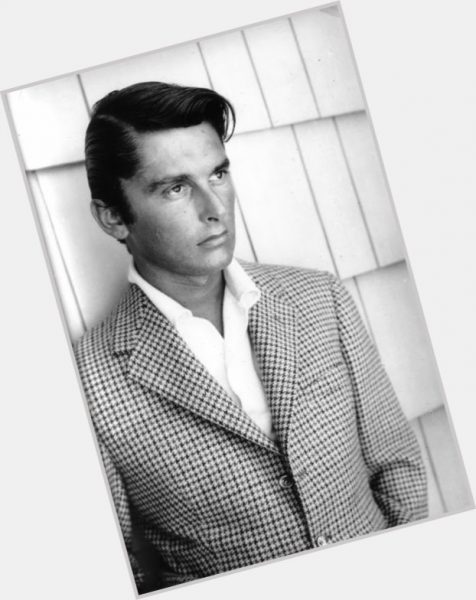 Robert Evans, who has died aged 89, is best-known as the producer who saved Paramount Studios from ruin in the 1960s and '70s with a string of hits, including The Odd Couple, Rosemary's Baby, True Grit, Love Story, The Godfather, The Great Gatsby, and Chinatown. His fortunes changed for the worse in 1980 when he was convicted of drug trafficking, and the spiralling budget of The Cotton Club (1983) accelerated the downturn in his career, although he continued producing films sporadically for another twenty years.
Born Robert J. Shapera in 1930, Robert grew up on New York's Upper West Side and began his career promoting his brother's fashion company, Evan-Picone, and doing voice work on radio. In 1956, actress Norma Shearer spotted Bob by the pool at the Beverly Hills Hotel, and suggested him for the role of her deceased husband, legendary Hollywood producer Irving Thalberg, in Man Of a Thousand Faces, a Lon Chaney biopic starring James Cagney.
It was not his first movie role – he had already played a minor part in Jean Negulesco's Lydia Bailey (1952), and an uncredited bit part in The Egyptian (1954), both at Twentieth Century Fox. (The studio's top female star, Marilyn Monroe, had been tipped for the role of Nefer in this expensive biblical epic, until head of production Darryl F. Zanuck cast his girlfriend Bella Darvi instead.)
After shooting Man Of A Thousand Faces at Universal, Evans returned to Fox at Zanuck's behest, to play bullfighter Pedro Romero in a star-studded adaptation of Ernest Hemingway's novel, The Sun Also Rises. He was second-billed in The Fiend Who Walked the West (1958), and worked again with director Negulesco on what would be Evans' final acting role for many years, as Dexter Key in The Best of Everything (1959), starring Hope Lange and Joan Crawford.
In his best-selling 1994 memoir, The Kid Stays in the Picture, Evans described how missing out on the chance to co-star with Marilyn in Let's Make Love (1960) put paid to his hopes of stardom, and ultimately changed the course of his life. (He was first suggested for the role of Tony Danton by producer Jerry Wald, before losing out to the British singer Frankie Vaughan.)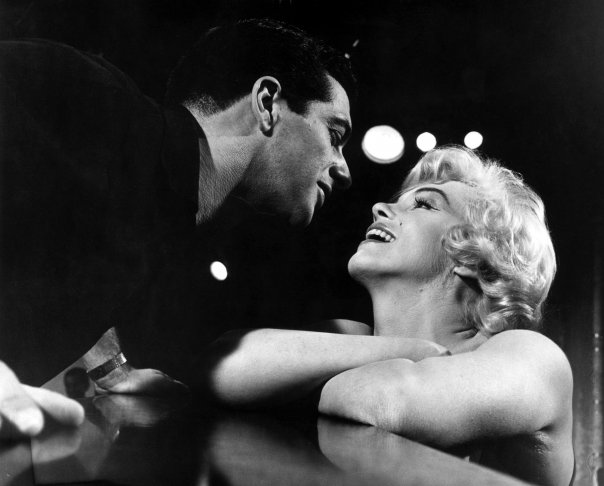 "From the moment we met, Jerry Wald and I became fast friends. Jerry was by far the most entrepreneurial producer in Hollywood. No one had a greater flair with both industry and press. Best of all, he even respected me as an actor and wasn't shy in telling anyone. From the Saturday Evening Post to Photoplay, to television, radio and print, the industry was well aware that I was Jerry Wald's pick as 'the romantic rage' of the sixties.

It didn't happen. As a bullfighter, the head of a studio, or a crazy killer, at the very least, I was believable. Playing myself, I was a dud. Why? I was a better imitator than actor.

Jerry Wald felt different. Maybe because he had already gone out on a limb announcing me for the second male lead in The Billionaire, opposite Marilyn Monroe and Yves Montand. Who was I to argue?

The title is not the only thing that got changed. Now called Let's Make Love, principal photography kept getting pushed back and back. Monroe was being her usual indecisive self. Meanwhile, Jerry Wald offered me a co-starring part in Return to Peyton Place. What could be worse than being in a sequel to a piece of shit? Playing the same part I had just finished, that's what. Only this time it was 'Dexter Key Goes to New England.'

'No thanks,' I said.

'Fine,' said Lou Schreiber, who ran business affairs at Twentieth. 'You're on suspension.'

Dumb move, Evans. Being on suspension, Twentieth cast someone else in the Monroe film."