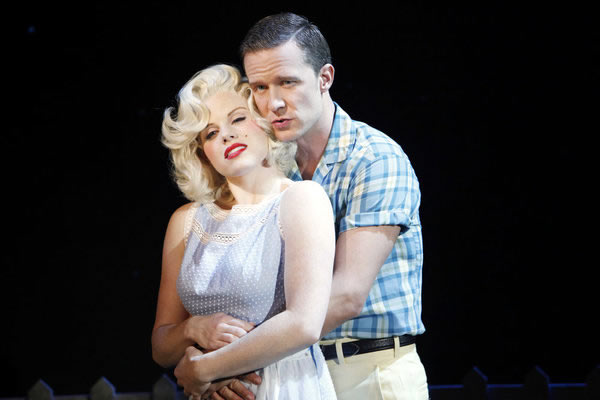 Episode 3 of Smash focuses on the casting of Joe DiMaggio. Here's a snippet from the Wall Street Journal's review:
"I like how they're showing the writing process in this episode, because before it seemed like songs were being written one a day. Now we see what's something actually goes into it, Julia is trying to picture what Joe and Marilyn yearned for. Tom says they wanted privacy, a nice little house, a home-cooked meal. Julia says that's not what they wanted – they wanted a simple life together, uncomplicated."
Eagle-eyed MM fans will notice that Megan Hilty's blue dress is similar to one worn by Marilyn in 1957, when Sam Shaw photographed her with another husband, Arthur Miller.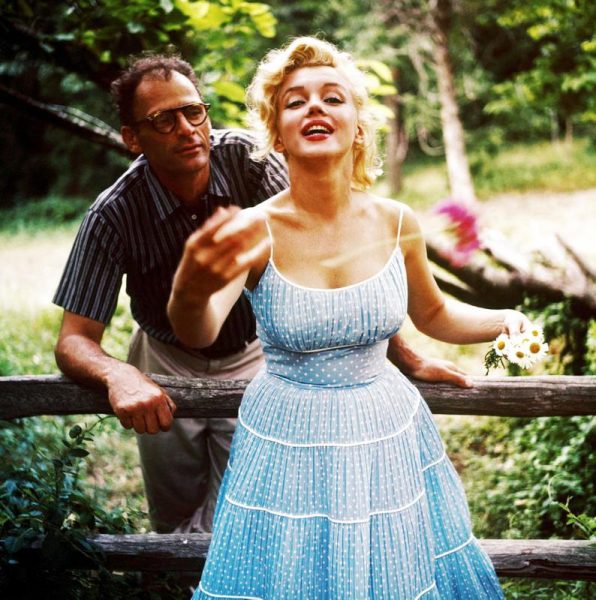 This attention to detail is winning over viewers at the Everlasting Star forum, though the New York Times reports that ratings have dipped.