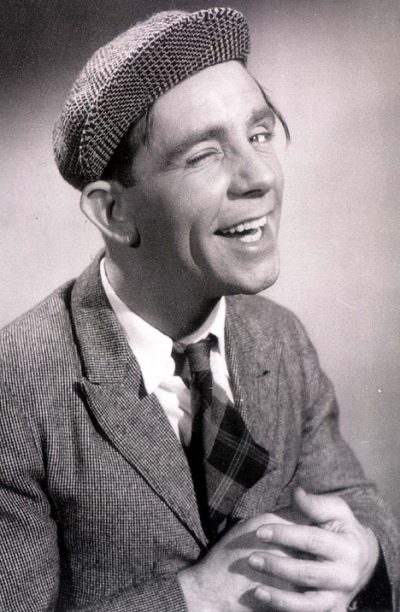 Sir Norman Wisdom, who Charlie Chaplin once described as 'my favourite comedian', has died aged 95.
Marilyn met Wisdom in 1956 while filming The Prince and the Showgirl at Pinewood Studios in England, as he told biographer Michelle Morgan:
"I was making my film A Stitch in Time*, and on several occasions she came in to watch my work. In fact, she quite unintentionally ruined a couple of takes. Obviously, of course, once the director has said 'Action', everyone must remain silent, no matter how funny the situation might be, but Marilyn could not help laughing, and on two occasions she was politely escorted off the set. The nicest thing that happened was that we passed each other in the hallway one lunchtime. It was crowded, but she still caught hold of me, kissed and hugged me, and walked away laughing. Everybody in the hall could not believe it, and I remember my director, Bob Asher, shouting out, 'You lucky little swine' – I agreed with him."
*A Stitch in Time was released in 1964. Perhaps Sir Norman was thinking of Up in the World (1956) or Just My Luck (1957)?