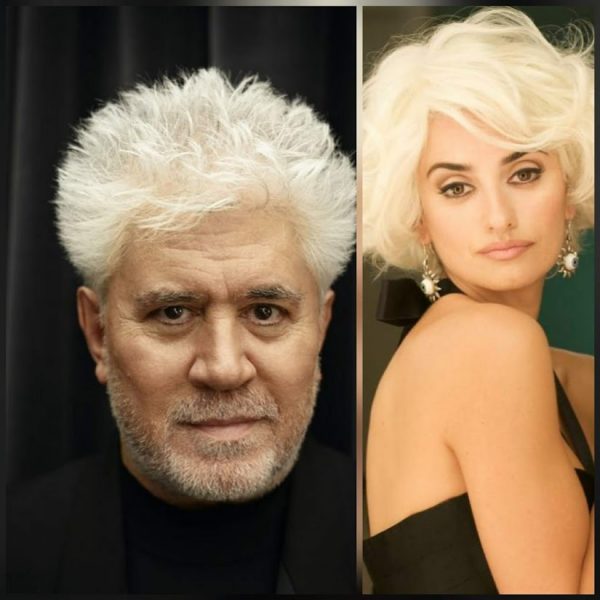 The Spanish filmmaker Pedro Almodovar has referenced Marilyn before – in Broken Embraces (2009), Lena, an actress played by Penelope Cruz, impersonates both Monroe and Audrey Hepburn (see my review here.)
Ten years on, Almodovar has once again called on his cinematic muses in Pain and Glory, chosen by Time magazine as its film of the year in 2019. Antonio Banderas plays Salvador Mallo, a filmmaker plagued by ill-health and depression. In one scene, actor Alberto Crespo (Asier Etxeandia) visits him at home. After they smoke heroin together, Salvador falls asleep and Alberto reads a document on his computer, entitled 'Addiction'. As Alberto sits at Salvador's desk, you may notice Donald Spoto's 1992 book, Marilyn Monroe: The Biography, on the shelf behind him (to the left – open gallery below.)
Alberto then begins to read the text, and imagines performing it onstage. In it, Salvador remembered his first encounter with the magic of Hollywood, when he was a poor boy living in the Spanish village of Paterna.
"My idea of cinema was always linked to the breeze on summer nights. We only saw films in the summer. The films were projected on an enormous wall that had been whitewashed. I particularly remember the films where there was water: waterfalls, beaches, the bottom of the sea, rivers or springs. "
We then see a clip from Elia Kazan's Splendour in the Grass (1961) projected onto an imaginary screen, with Natalie Wood swimming in a river. This image sparks an amusing memory…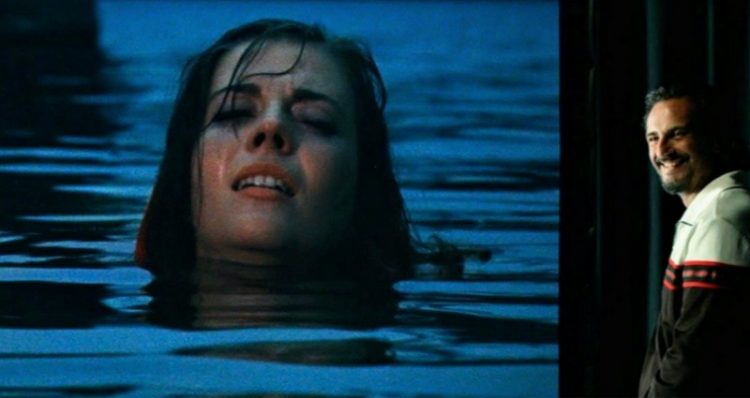 "Just hearing the sound of water gave all the kids a tremendous desire to urinate and we did it right there, on both sides of the screen. In the cinemas of my childhood it always smells of piss, and of jasmine, and of the summer breeze."
He then projects a seemingly rain-spattered clip of Marilyn in Niagara (1953), singing along to her favourite song, 'Kiss' ("Take me, take me in your arms…")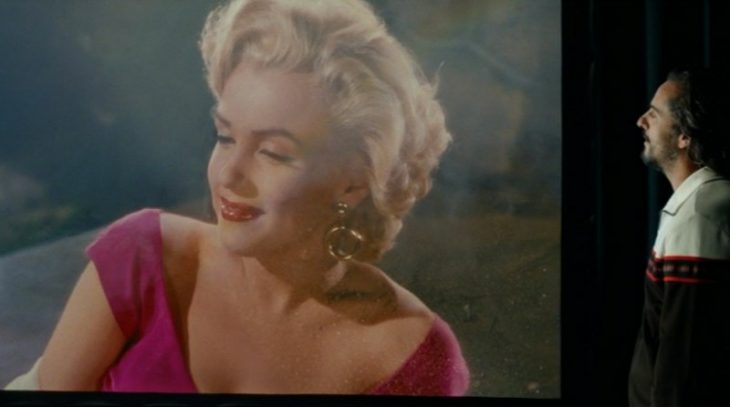 Unlike the Natalie clip, however, in this one Marilyn goes full-screen, and the raindrops disappear. Salvador awakes, and asks what Alberto is doing. 'Reading you,' he replies. Salvador allows him to perform 'Addiction', so long as he remains anonymous. We then watch Alberto continue the story in a theatre, a blank screen behind him. A handsome man (played by Leonardo Sbaraglia) goes inside, and is moved to tears as Alberto re-enacts the story of Marcelo, Salvador's lost lover from many years before.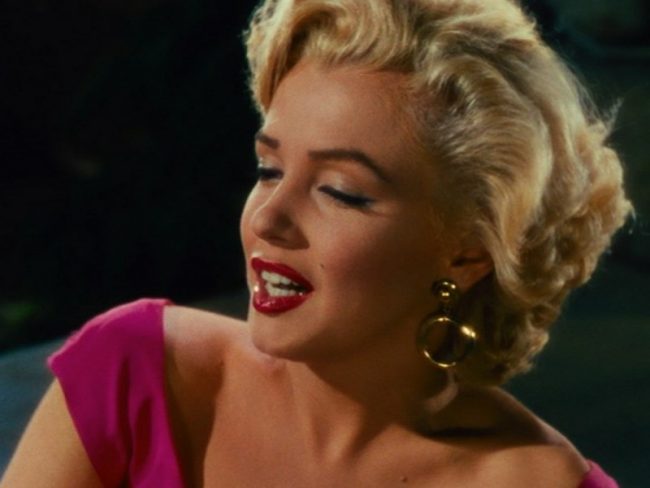 "Under the whitewashed wall where the films of my childhood were projected. I prayed that nothing would happen to the leading ladies, but I didn't succeed, neither with Natalie Wood or Marilyn. Then I tried to save Marcelo and myself. If Marcelo was saved, it was far away from me. As for me, I stayed in Madrid and the cinema saved me."
It's interesting that he gives Natalie Wood's full name, but not Marilyn's – perhaps because one need only say her first name for the audience to know who he means. In Splendour in the Grass, Natalie played a sensitive young woman who breaks down when forbidden to marry the boy she loves (Warren Beatty.) In Niagara, for the only time in her career, Marilyn played a woman who is murdered for her adulterous desires.
Both women seem out of their element. Splendour in the Grass (a line from a poem by W.B. Yeats) conjures the beauty of the land, but here we see our heroine in the water. Natalie, who was terrified of water, found the scene traumatic; and in 1981 (the same year in which Salvador and Marcelo's affair began), Natalie died by drowning when she apparently fell from the deck of her husband Robert Wagner's boat (named Splendour in her honour.)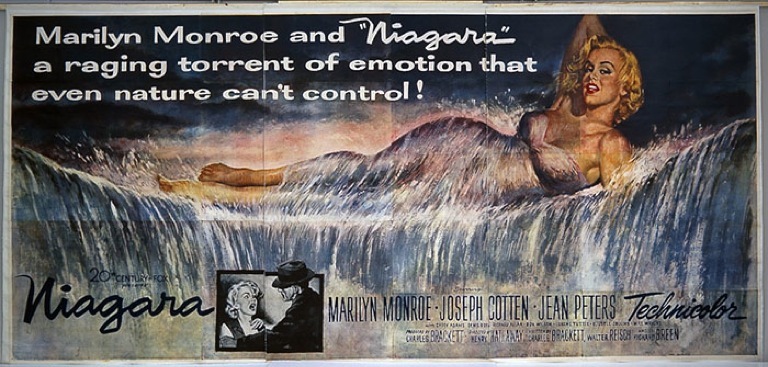 Niagara is named after the famous waterfall, but Marilyn's character Rose – with her hot pink dress and signature red lipstick, singing of lust – seems more akin to fire. Marilyn also died before her time, and like Marcelo, she had battled addiction. In her first film – Scudda Hoo! Scudda Hay, in which a nine-year-old Natalie starred – Marilyn's tiny role was mostly cut, but the two women would meet again, just days before Marilyn died in 1962, when Natalie attended a party with her Splendour co-star, Warren Beatty (see here.)
Earlier that year, Natalie had spoken to Redbook's Alan Levy about Marilyn, and her words echo Salvador's wish to protect them both.
"When you look at Marilyn on the screen, you don't want anything bad to happen to her. You really care that she should be all right … happy."