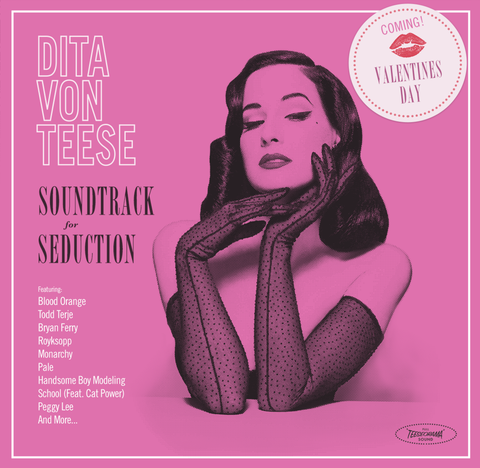 Burlesque queen and beauty maven Dita Von Teese has just released her first album, Soundtrack for Seduction. "I'm not a singer," she tells PAPER magazine. "I am not looking to break into music. I'm not even used to talking about my music and my voice. Still, I've always had this fantasy about recording some songs. I remember when I was 18 or 19 and first started posing for vintage style pin-ups, I discovered a compilation record with all of these bombshells on it: Brigitte Bardot, Jayne Mansfield and Marilyn Monroe. I loved the idea of doing something like that too. I remember hearing that Marilyn Monroe used to record just one line at a time, that she couldn't really sing either … That kind of gave me the idea that maybe I could do that too."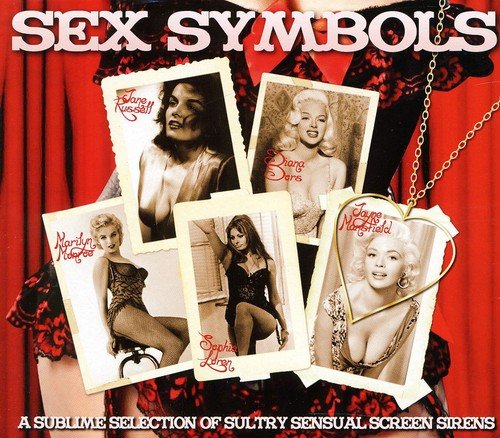 "I'm more attracted to glamour than natural beauty," Dita told The Guardian in 2007. "The young Marilyn Monroe was a pretty girl in a sea of pretty girls. Then she had her hair bleached, fake eyelashes, and that's when she became extraordinary. It's that idea of what you're not born with, you can create." Dita has also expressed her admiration for Marilyn on Twitter.
However, I don't agree with Dita that Marilyn 'couldn't really sing.' Unlike many other movie stars of her day (such as Rita Hayworth, Ava Gardner, Kim Novak and Natalie Wood), Marilyn performed her own songs. Her vocal talents were highly rated by leading musicians, including Lionel Newman and Hal Schaefer. But her range was technically limited, and for the most part, her singing was an extension of her acting. In fact, a lot of her movies were made in much the same way – line by line – a process that evolved more from her innate perfectionism than any default in her abilities.