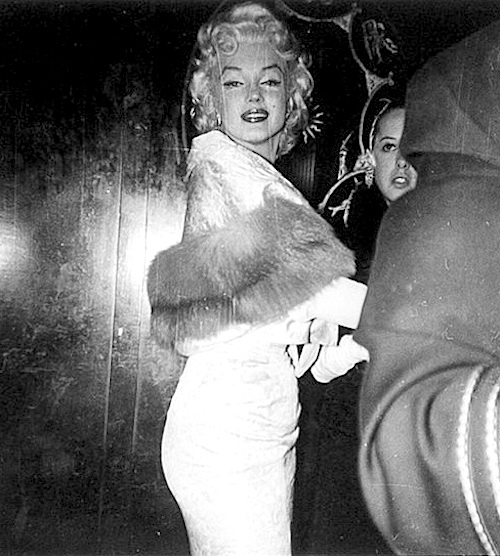 Actor James Dean is the latest subject – or victim – of celebrity biographer Darwin Porter, whose 2012 book, Marilyn at Rainbow's End, was slated by fans. Co-written with Danforth Prince and due for publication in April, James Dean: Tomorrow Never Comes makes the eye-popping assertion that Dean was embroiled in a sado-masochistic relationship with Marlon Brando. And according to the Daily Mail, 'Dean supposedly also had a fling with Marilyn Monroe when they spent two weekends a beach house on Fire Island, an idyllic getaway East of New York.'
The Daily Express has more detail, rendered in Porter's trademark purple prose:
"Amazingly Dean dreamed of marrying Marilyn Monroe and Elizabeth Taylor. Dean met Monroe in 1955 and the pair quickly adjourned to a romantic weekend at a beachfront cottage.

'He was very loving, very romantic,' Monroe told actress Shelley Winters. 'I've agreed to marry him one day.' But after several weeks they recognised that marriage would be disastrous.

'Let's admit the truth: both of us need babysitters,' said Dean. Monroe agreed: 'It wouldn't work. We'd end up destroying each other.' However even after they split Monroe remained possessive, berating him about his fling with Taylor."
Marilyn did, in fact, visit Fire Island on several occasions during 1955, as the Strasbergs owned a holiday home there. Dean was friendly with the Strasbergs due to his association with the Actors Studio. However, no such tryst has ever been mentioned until now. As with the Brando story, it seems unlikely that an encounter between such iconic stars would take so long to be revealed.  (Porter has also claimed that Marilyn had affairs with Elizabeth Taylor and Ronald Reagan in his previous biographies, but once again, there is no solid evidence for this.)
In her 1989 memoir, Shelley Winters recalled seeing a Los Angeles preview of Brando's film On the Waterfront with Marilyn and James Dean in early 1954. As Marilyn had just married Joe DiMaggio and was spending most of her time in San Francisco while in dispute with Twentieth Century-Fox, this seems questionable. However, Winters did know both Marilyn and Dean quite well, and some fans have suggested that the preview may actually have been Brando's 1951 film, A Streetcar Named Desire.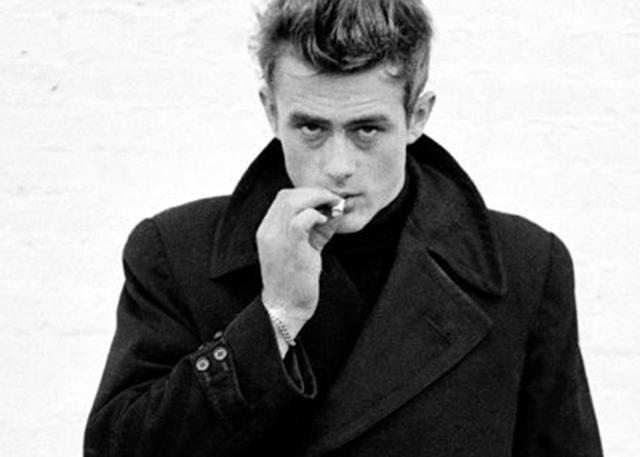 In any case, Winters' memories did not suggest any intimacy between Marilyn and Dean. She recalled that after the movie, she and Marilyn drove to film director Nick Ray's bungalow at the Chateau Marmont, and that Dean rode ahead on his motorcycle, 'playing chicken' with them – which angered and upset Marilyn.
Needless to say, the quotations attributed to Winters in Porter's book do not appear in her own memoirs – which make no mention of an affair between Marilyn and Dean. And the quotations attributed to Marilyn do not appear in any other source.
Before his untimely death in September 1955, Dean was said to have been one of several actors considered as a possible co-star for Marilyn in Bus Stop (the part eventually went to newcomer Don Murray.) And director Henry Hathaway had hoped to pair Marilyn and Dean in a remake of Of Human Bondage. The film was later made with Kim Novak and Laurence Harvey.
Although they may have been united in countless tacky Photoshops, the only time Marilyn and Dean were connected publicly was at the 1955 premiere of his film, East of Eden. The event was a benefit for the Actors Studio, and Marilyn served as an 'usherette'. She was accompanied by Milton Greene, and was later photographed with comedian Milton Berle – but not with James Dean, because he wasn't there!